My favorite post of the year is here again! For those of you new to my blog, I throw an over-the-top Mother's day dinner every year. This year I scaled back the courses and only did 10 courses. In the past I've done as many as 13 and 14. Instead I focused on plating and added non-alcoholic pairings with each course (I don't drink). Some of the dishes will eventually end up as posts here, but many will remain as fun glimpses of what you can do at home in your own kitchen! As always, a special thanks to Brian for taking the photos and to my wonderful guests who also helped with the dinner!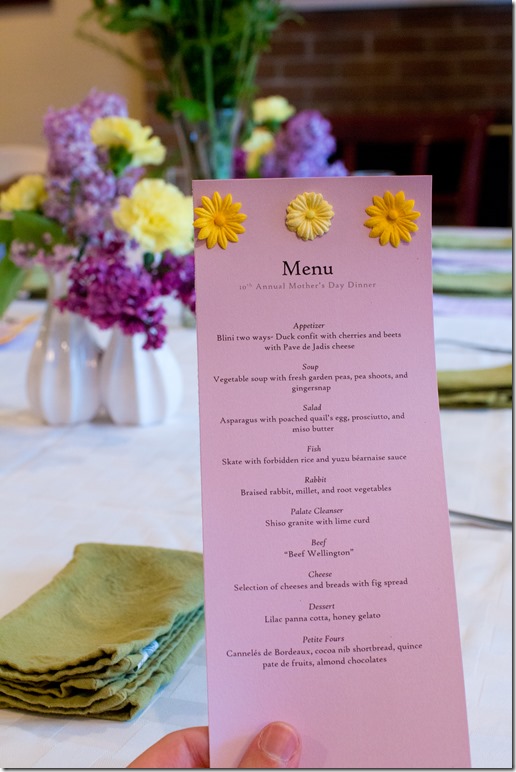 I like to invite as many people as I can fit in my house for this dinner. One thing I've found, is with a dinner like this, a few more plates really isn't much more work. This year we had 13 guests. When they arrived, we had decorated the tables in purples and yellows with hints of green. Watch for these colors to reappear in courses throughout the dinner.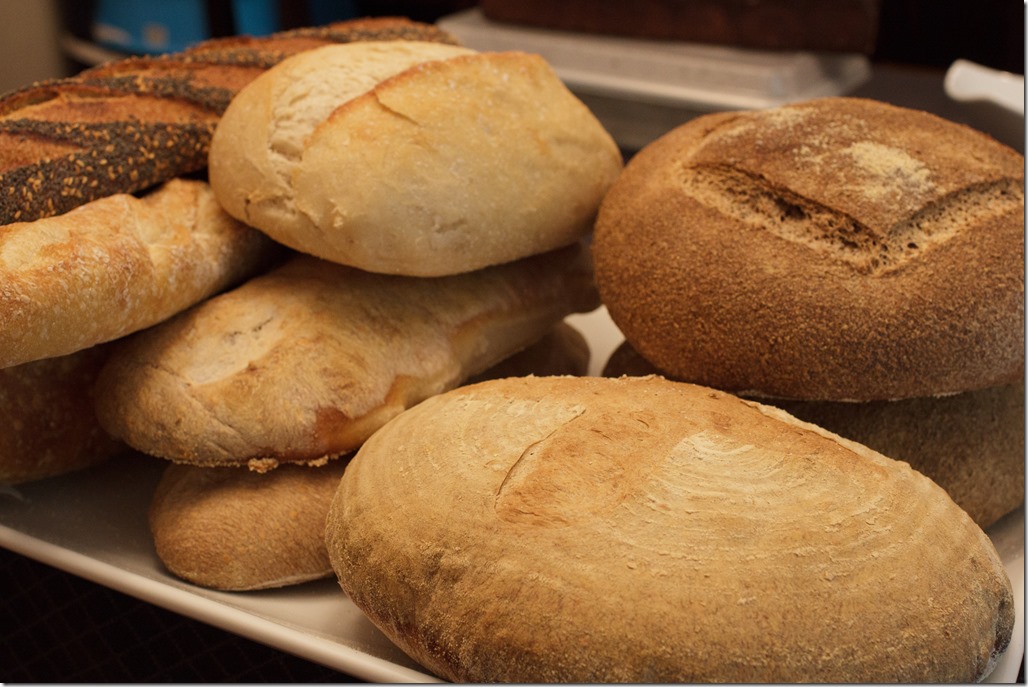 Here is this year's bread basket. About half of these breads were made by me. Due to time constraints, I purchases some of the breads from an excellent local baker.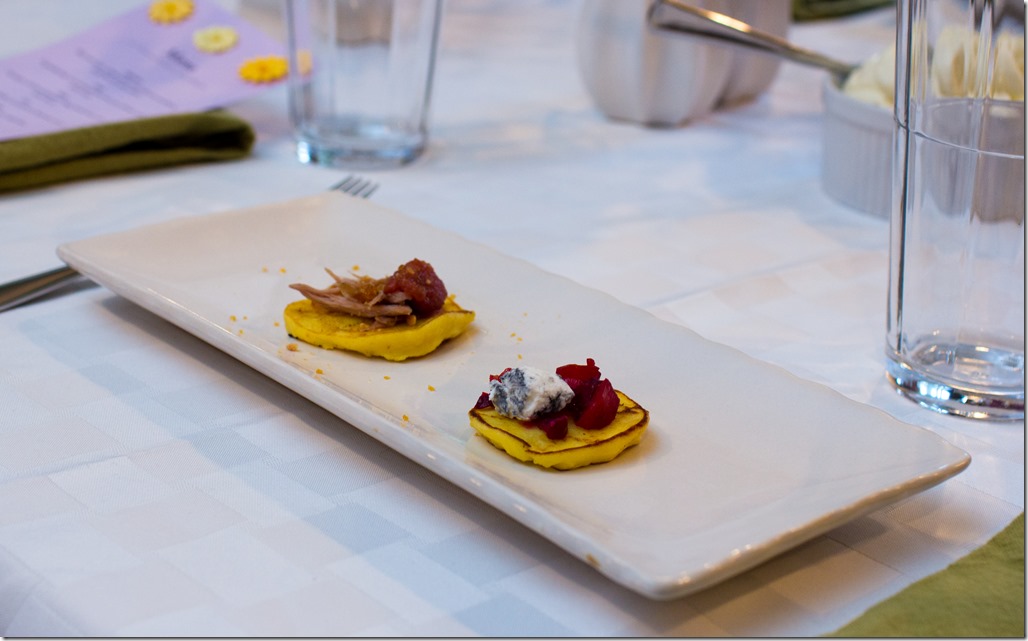 1st Course – Blini Two Ways
One with duck confit, sour cherry, and peanut brittle dust
The other with a roasted beet salad with Pave de Jardis aged chevre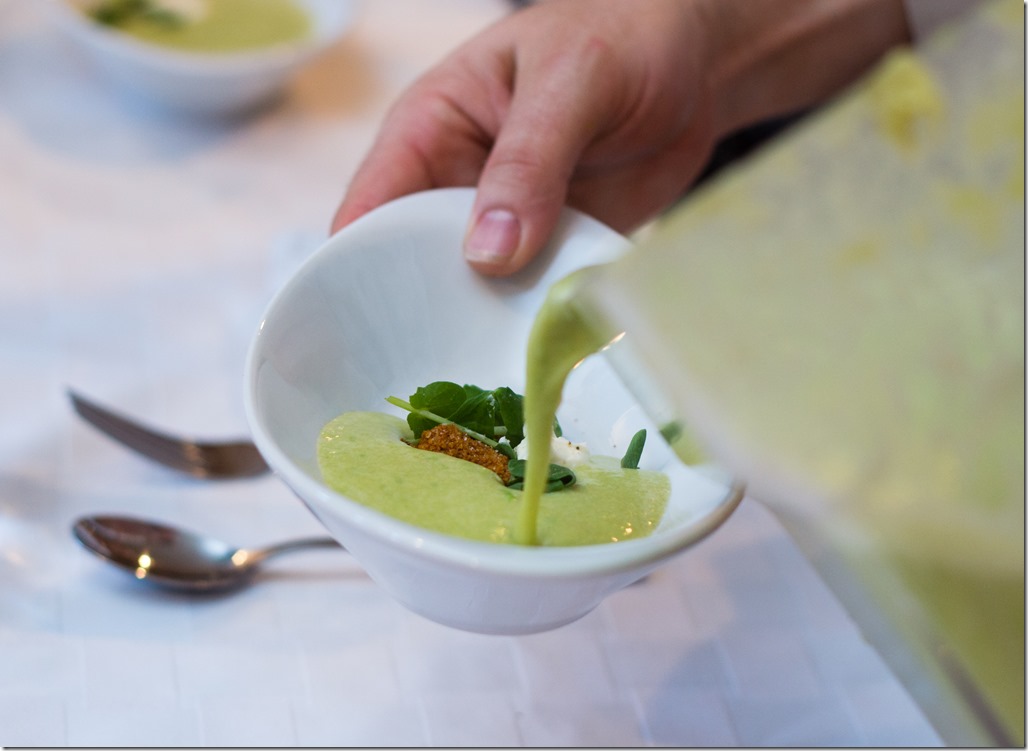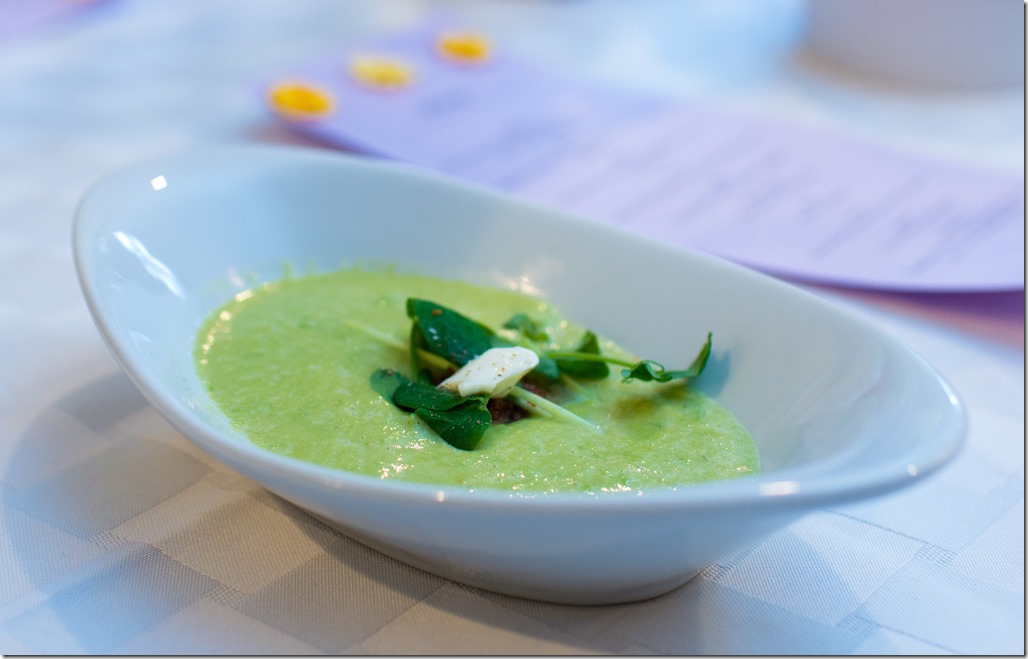 2nd Course – Soup
Pea and leek soup with crème fraiche, crushed gingersnap, and pea shoots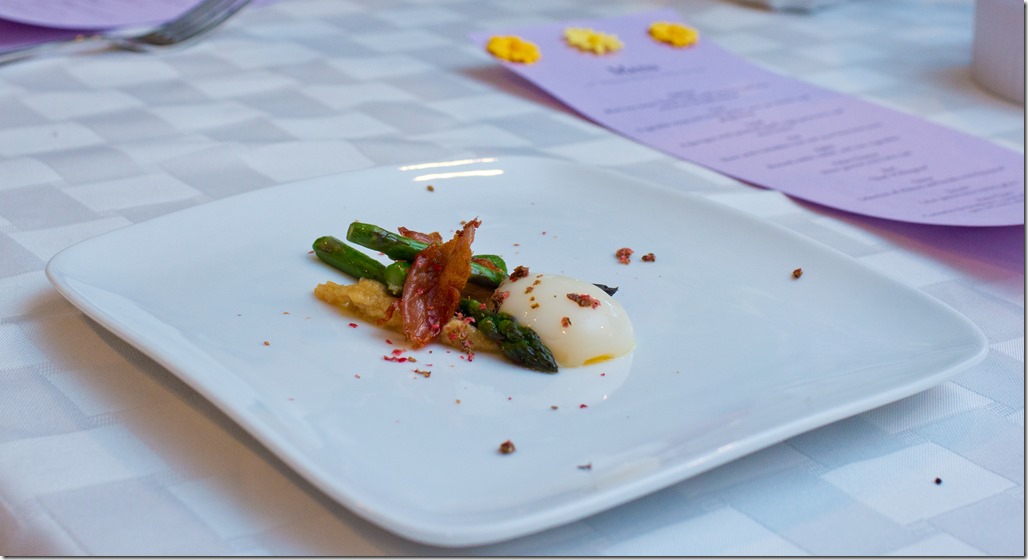 3rd Course – Grilled Asparagus Salad
Roasted asparagus, poached quail egg, prosciutto crisps, and miso butter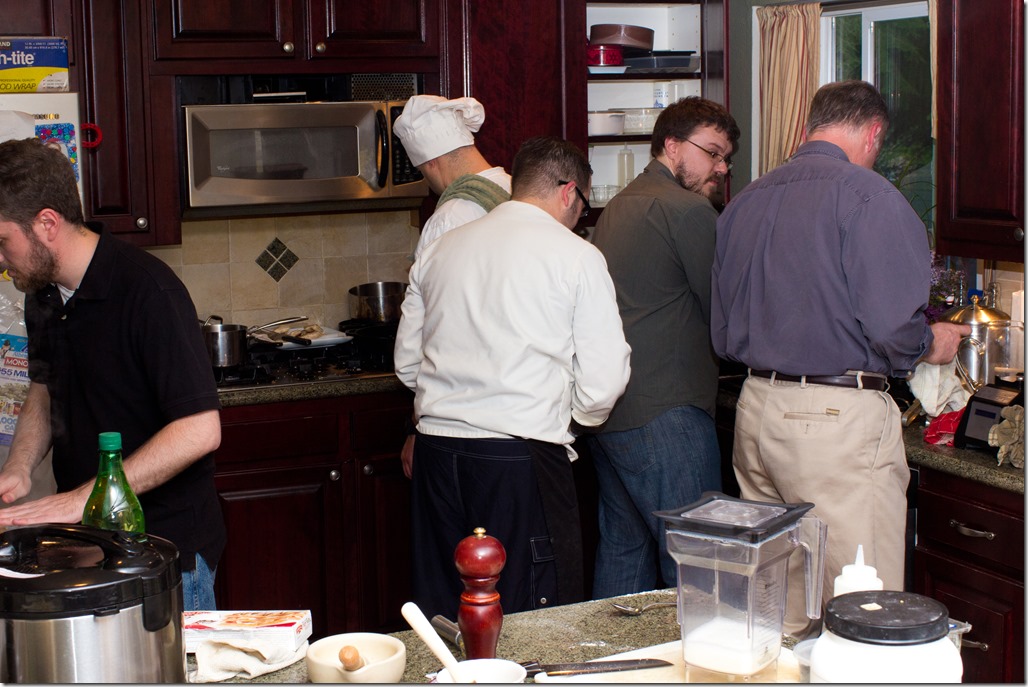 A busy kitchen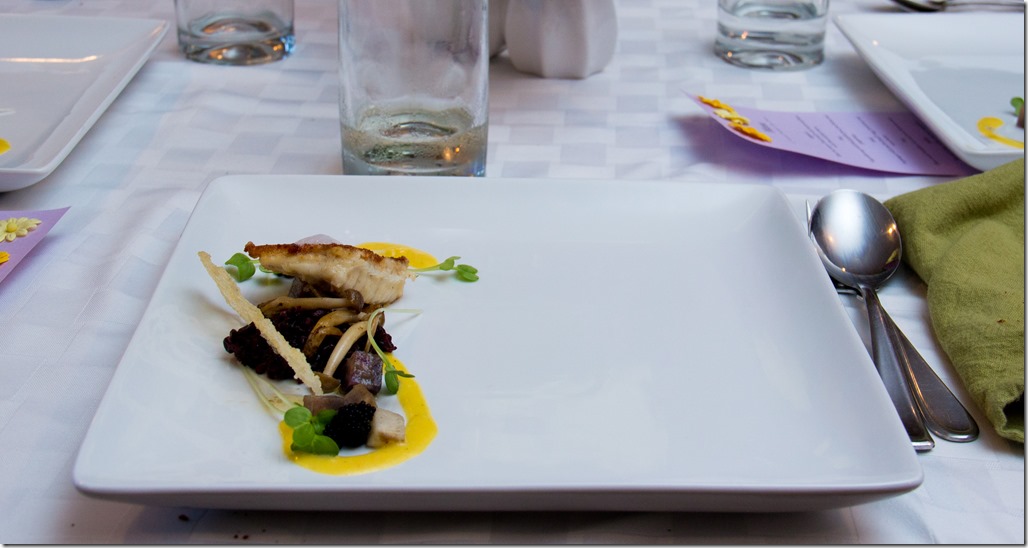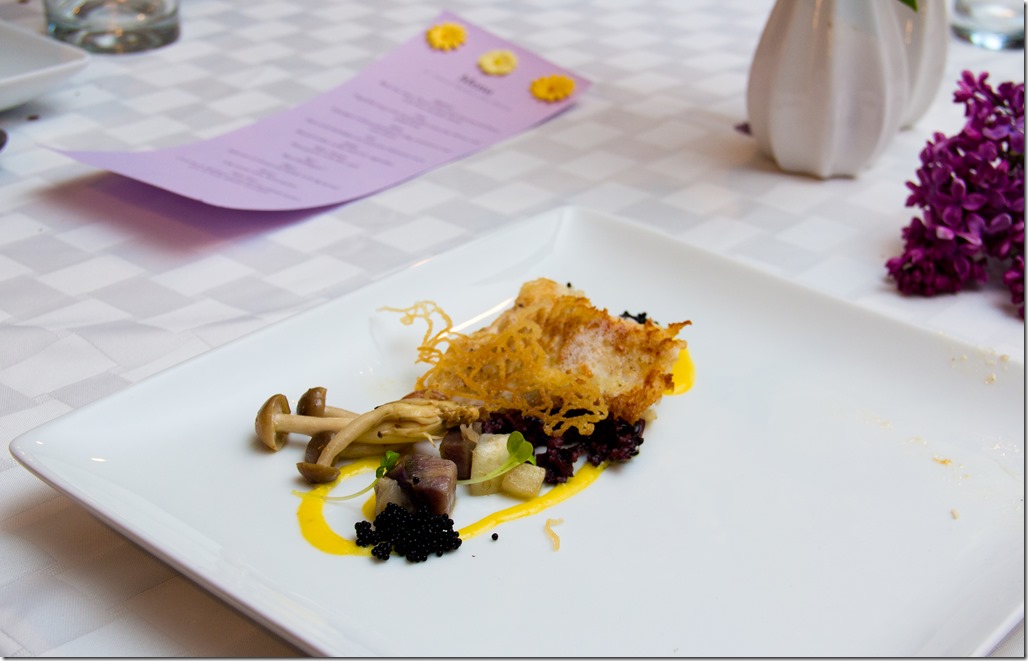 4th Course – Fish
Skate, forbidden rice, root vegetables, yuzu Béarnaise sauce, caviar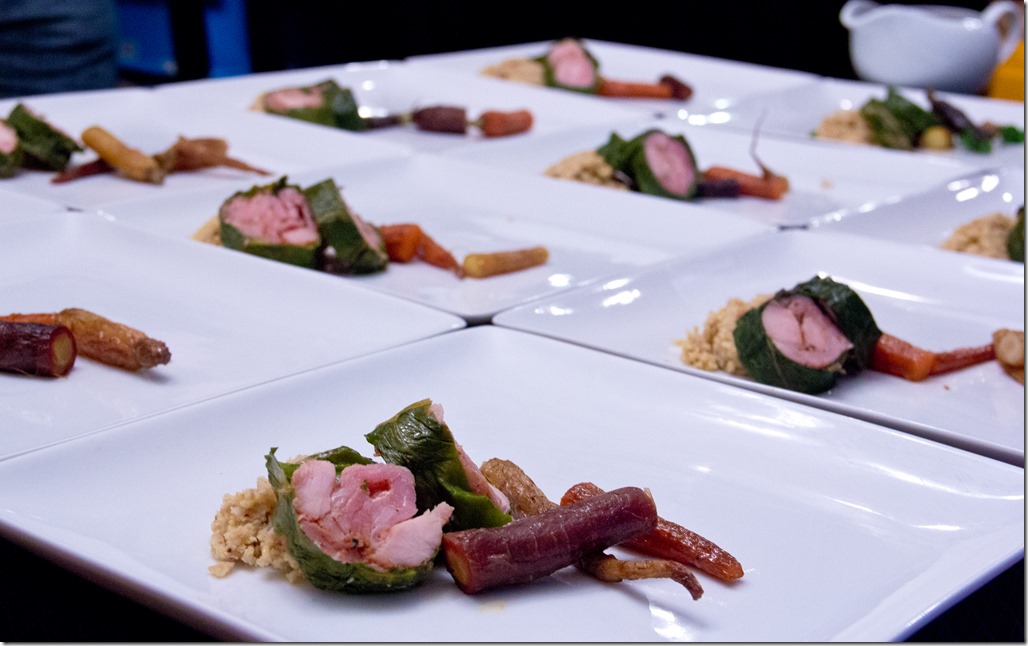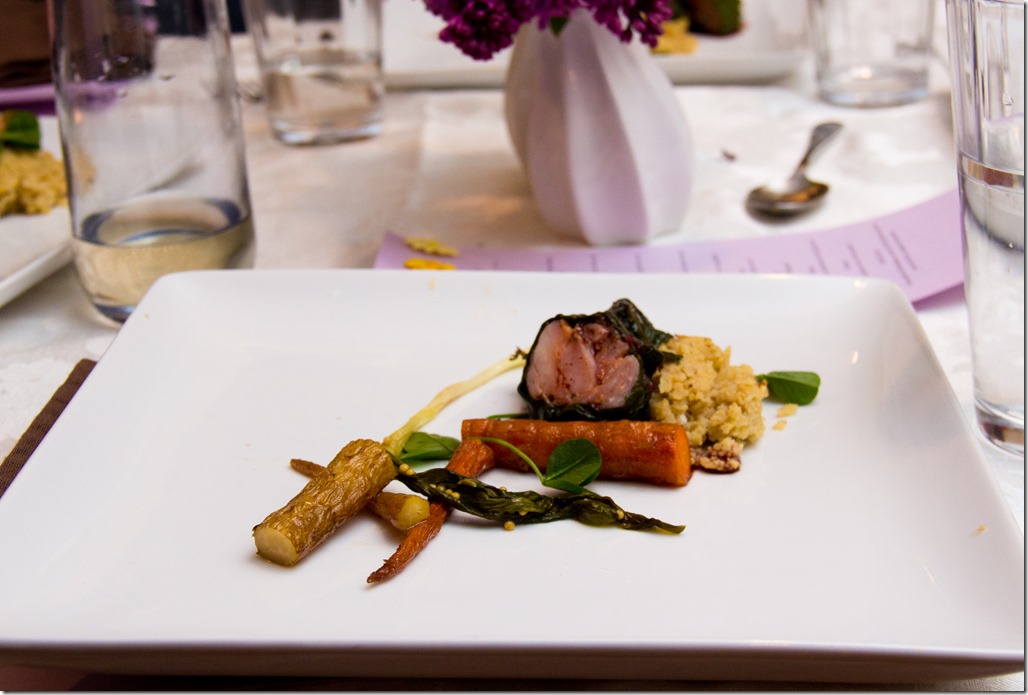 5th Course – Rabbit
Rabbit wrapped in chard, millet, carrots, pickled ramps, merlot glaze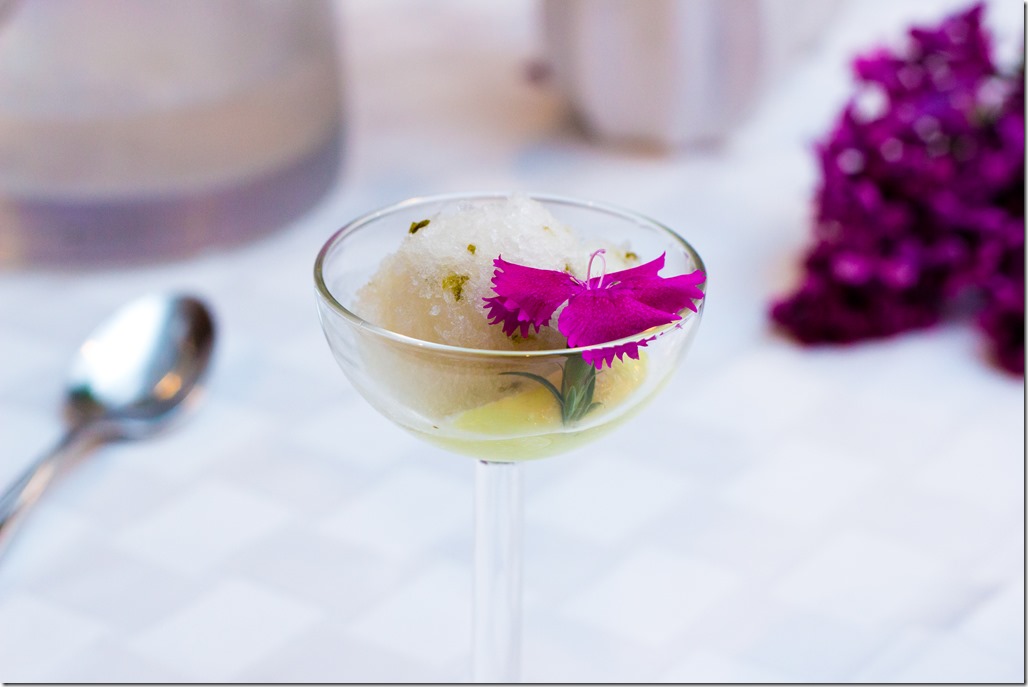 6th Course – Palate Cleanser
Shiso granité with lime curd
This was a crowd favorite!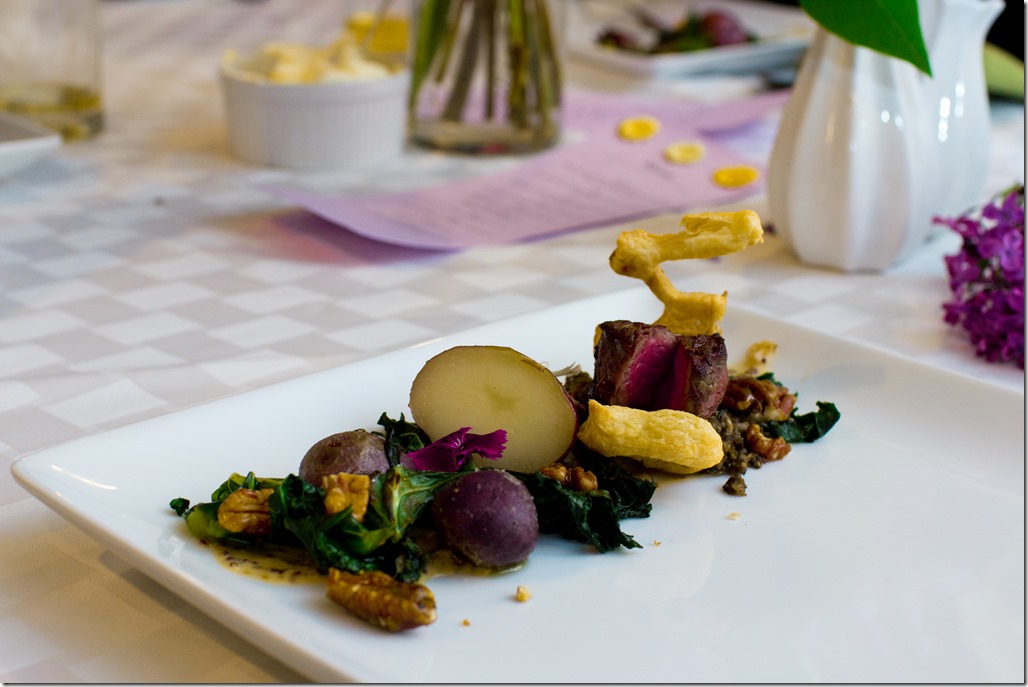 7th Course – "Beef Wellington"
Tender loin, puff pastry, duxelles, roasted potatoes, green pepper mustard sauce, crispy kale, candied pecans
This may be a fancified version of a classic dish, but it was so tasty! I couldn't resist.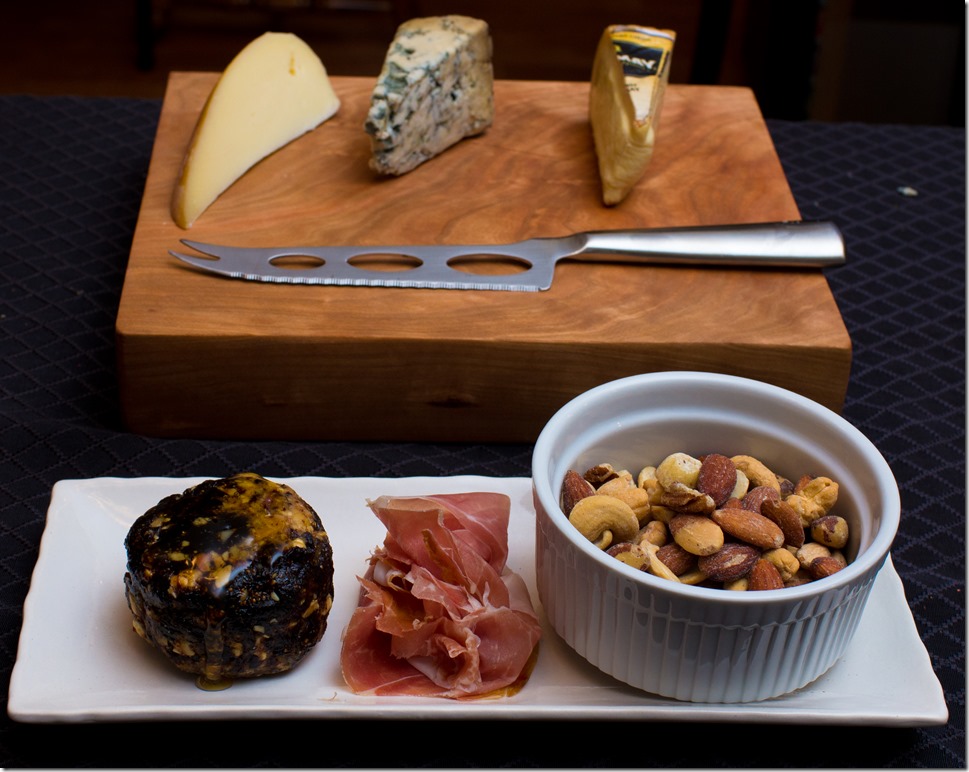 8th Course – Cheese
Selection of local cheeses, fig loaf, prosciutto, and roasted nuts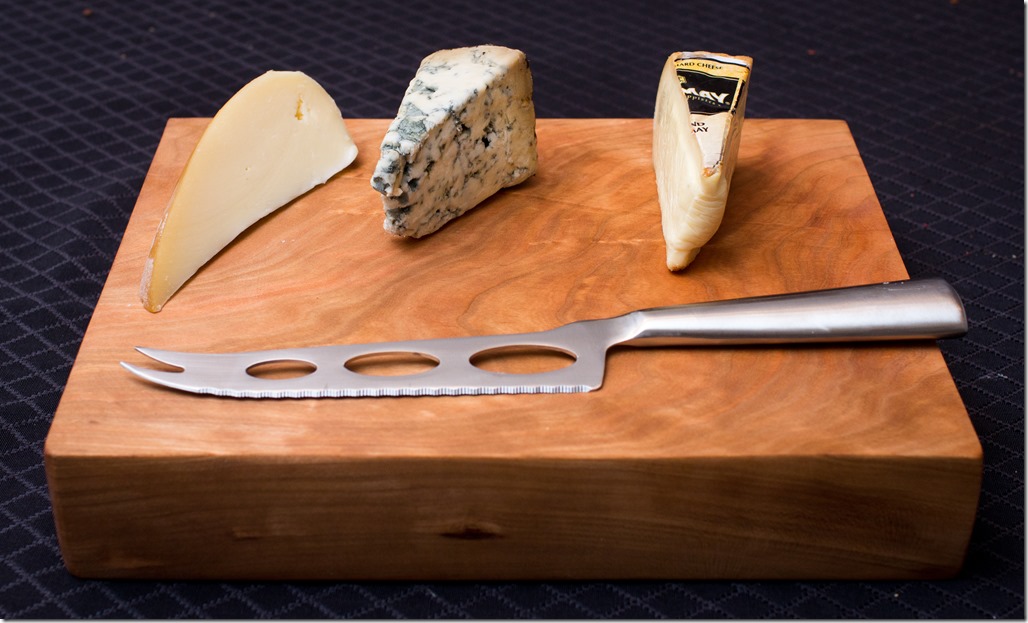 I had fun making the hardwood boards that the cheese course and petite fours were served on.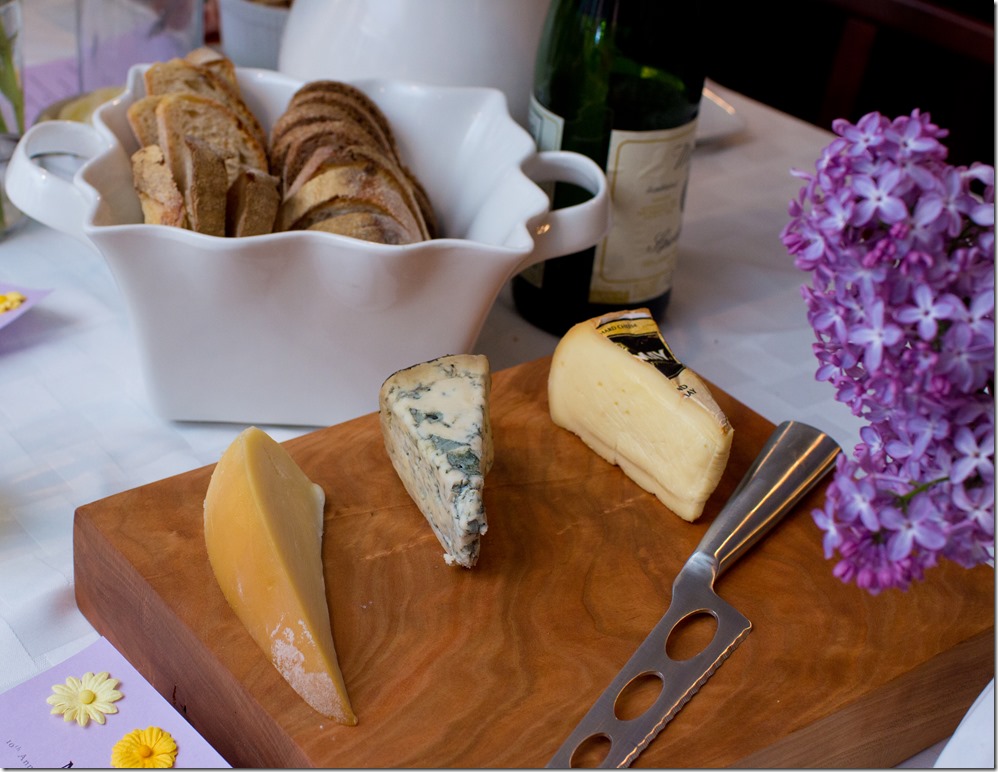 Good bread and cheese, does it get any better?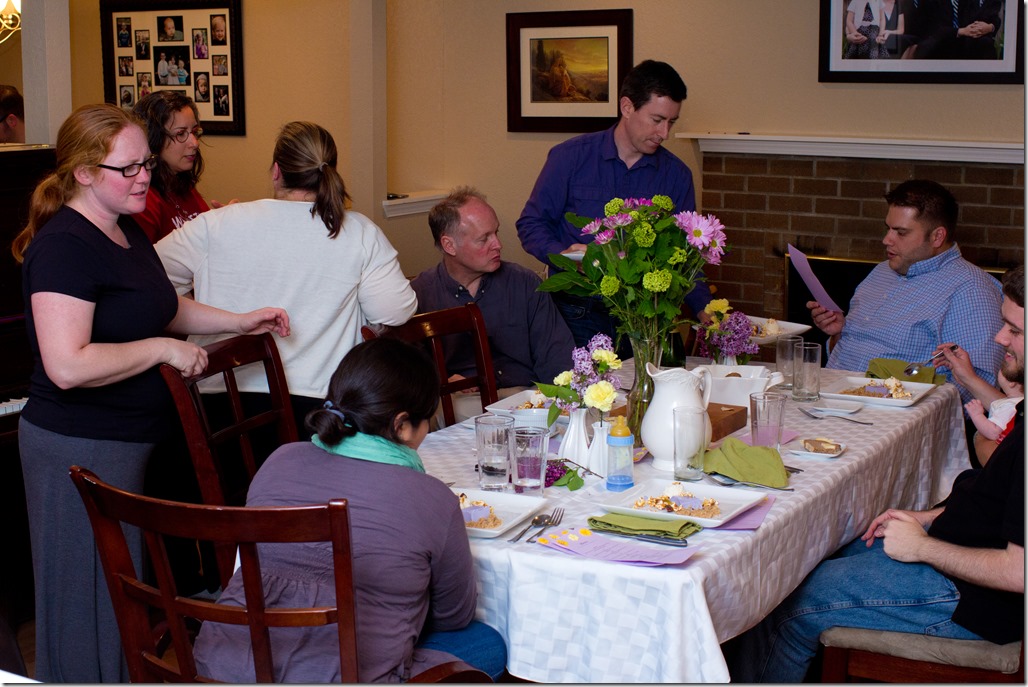 Happy guests, starting to get full!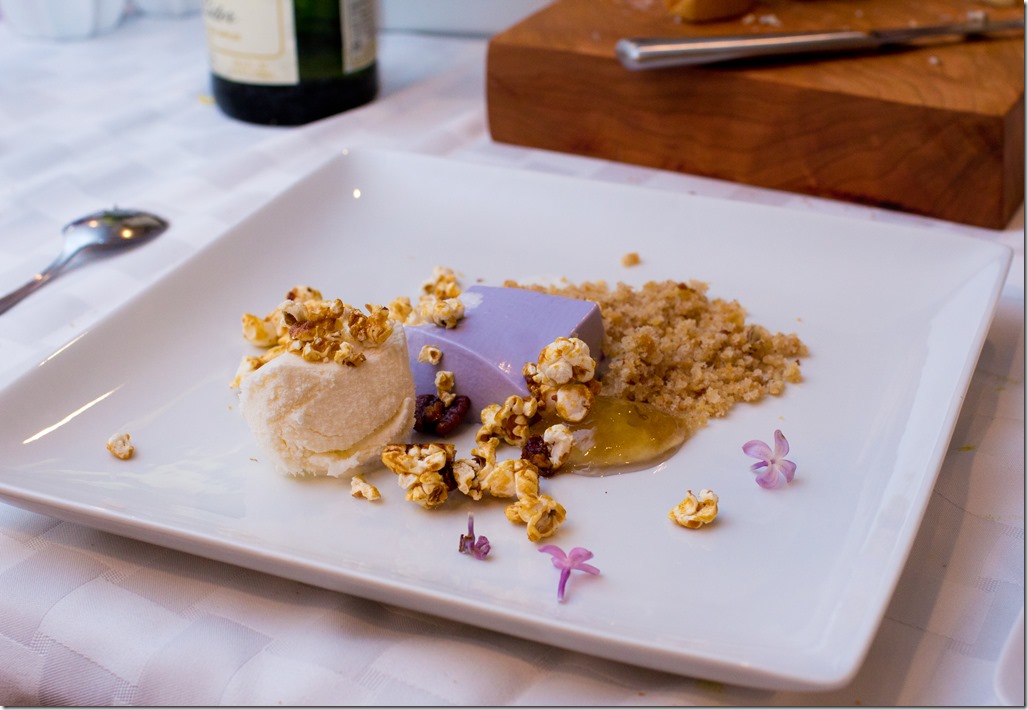 9th Course – Dessert
Lilac panna cotta, honey gelato, honey/pecan popcorn, pecan crumble, dandelion gelee
This course had a many different textures and flavors.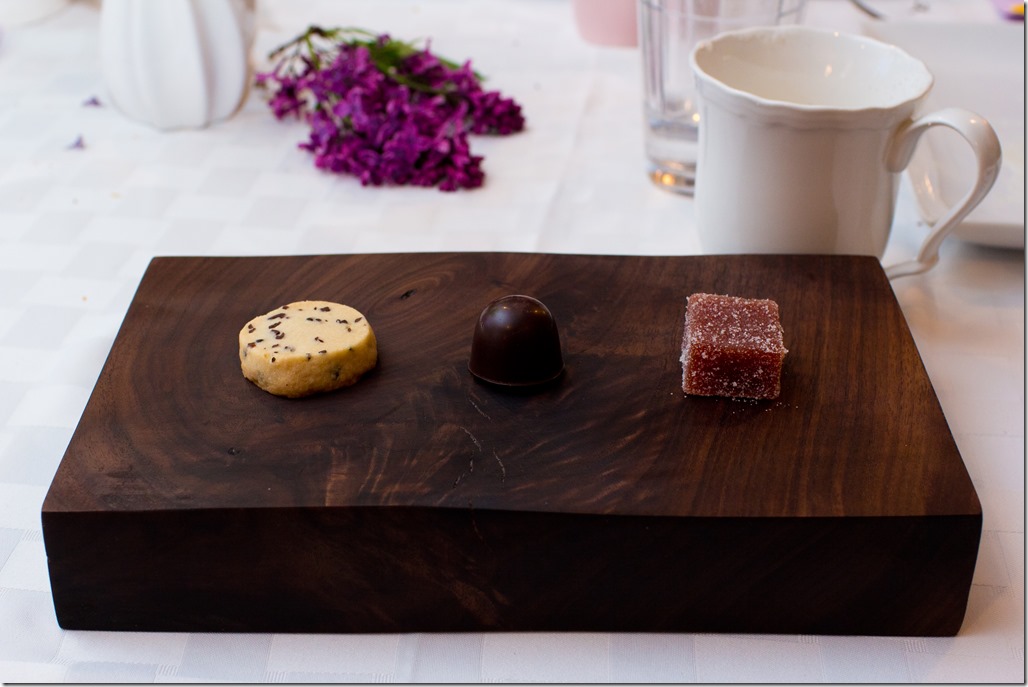 10th Course – Petite Fours
Cocoa nib shortbread, almond chocolates, quince pate de fruits