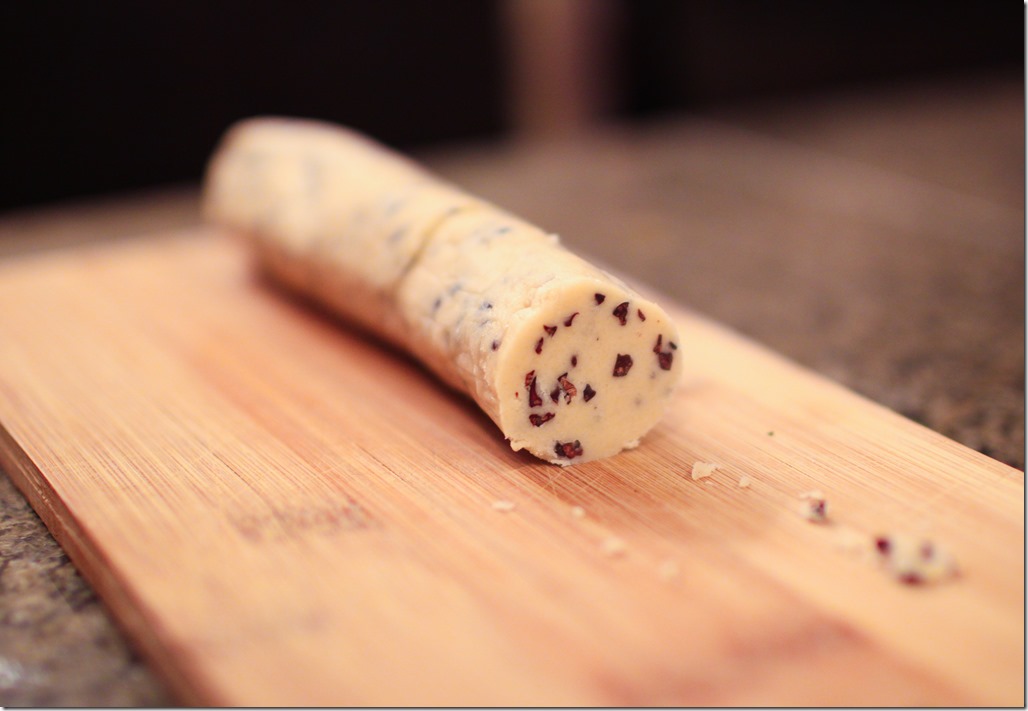 If you've never had the opportunity to taste cocoa nibs (roasted bits of whole cocoa beans), you really need to! They have a much more complex flavor than either chocolate or cocoa powder. They are a bit earthy, floral, and still very chocolaty. They also have an amazing crunch! I'm lucky enough to have access to cocoa nibs in bulk from my local grocery store. If you don't then you can buy them here. They are also amazing to steep in milk or cream for panna cotta or even just hot cocoa!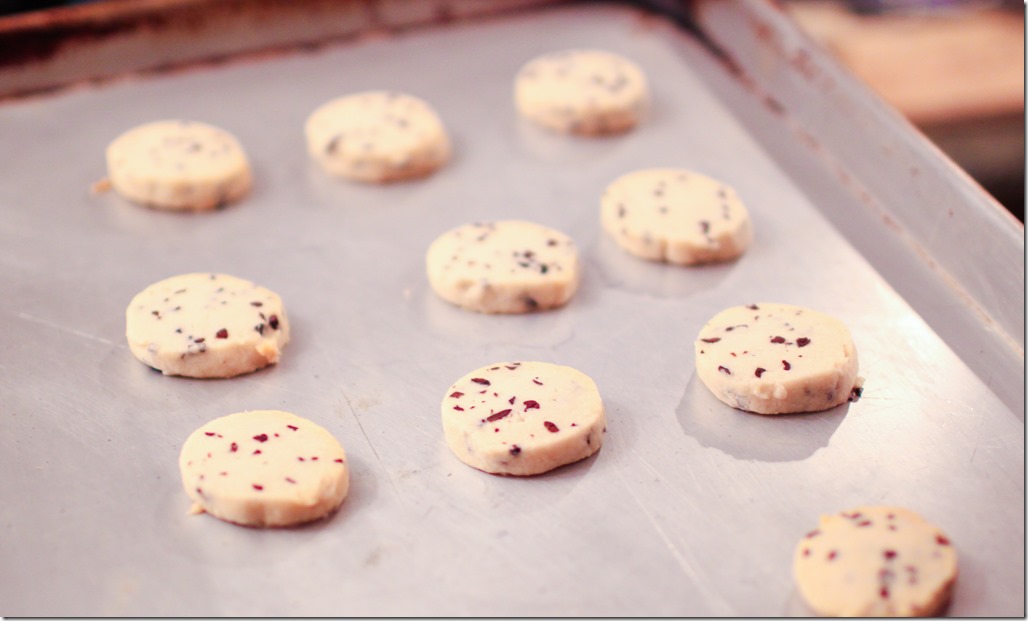 Cocoa Nib Shortbread
adapted from Pure Dessert by Alice Medrich
makes 40-50 cookies
2 cups – Whole wheat pastry flour (you could also use a combo of 1 cup all-purpose flour and 1 cup whole what flour)
14 Tbs. – Butter, unsalted room temperature
½ cup – Sugar
¼ tsp – Salt
1 tsp – Vanilla extract
1/3 cup – Roasted cocoa nibs
In the bowl of an electric mixer, beat the butter, sugar, salt, and vanilla with the paddle attachment on medium speed for about 2 minutes. You want it to be smooth and lighter but not whipped. Add the cocoa nibs and beat just long enough until they are evenly distributed in the butter. Add the flour and again beat until everything is just mixed.
Dump the dough onto the counter and quickly knead it until it comes together and form it into a rough log shape about 12 inched long. Transfer this to a piece of cling film and tightly wrap it and shape it into a smoother log. Place in the refrigerator to set overnight or at least for a few hours.
When ready to bake, preheat the oven to 350 and prepare a baking sheet with parchment or use a baking stone. Unwrap the dough and using a sharp knife, cut off ¼ inch slices and place them on the cookie sheet. Bake in the oven for 13-15 minutes or until the edges are just starting to brown. Let cool on the sheet briefly and transfer to a cooling rack to cool completely. Store in an airtight container for a few weeks.