I love camping. Every summer I spend as much time in the outdoors as possible. I like backpacking, car camping, and everything in between. I also always like to make great food no matter what type of camping I'm doing. That means that when I'm backpacking, instead of eating Mountain House Granola, I've brought my own using this recipe. It also means that when I'm car camping, I always bring my Dutch ovens. This recipe was originally something that I came up with to make in a Dutch oven while camping. In July in the Pacific Northwest, blueberries can be found at U-picks and farmer's markets everywhere. I end up going out and picking several huge flats of berries every year. I always use some fresh in recipes like this. The rest I flash freeze and enjoy all year. For camping I prep the berry mixture and dry ingredients and place them in plastic baggies. I mix the wet ingredients and place them in a jar. While camping I pour the wet into the dry ingredient baggie, stir it around a bit and pour it on top of the berry mixture in my Dutch Oven. It makes a great dessert or breakfast! Here I've made the recipe in the oven because it is also yummy to eat whenever you have fresh (or frozen) berries in the house. This recipe is great with other types of berries as well. I've used blackberries, raspberries, and strawberries at different times. When using raspberries and strawberries, I omit the cinnamon. So take this recipe camping and make some great memories!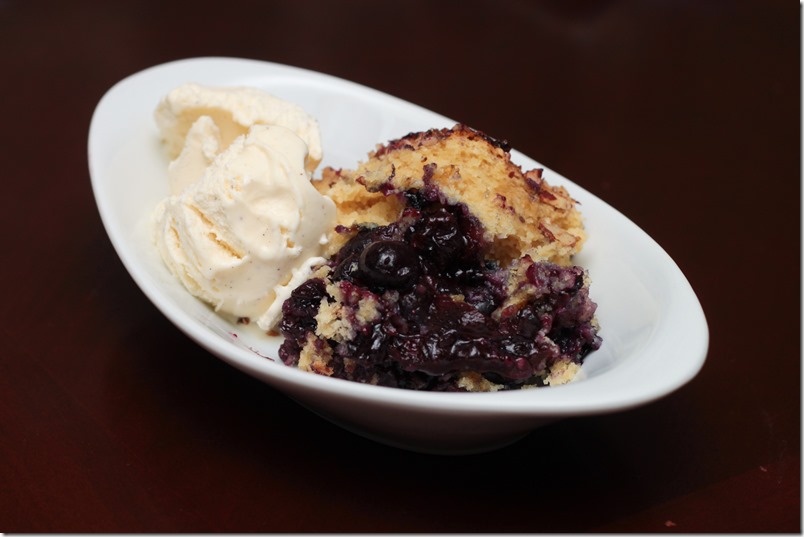 Blueberry Cobbler
1 cup – All-purpose flour (I actually mix 50% All-purpose and 50% cake flour)
1 1/4 cup – Sugar
2 tsp. – Baking powder
1/8 tsp. – Baking soda
1 tsp. – Kosher salt, divided
2 Tbsp. – Butter, chilled, divided
1 Tbsp. – Shortening (or lard), chilled
1/2 cup – Buttermilk, chilled
1 – Egg
1/2 tsp. – Vanilla extract
4 cups – Fresh (or frozen) blueberries
2 Tbsp. – Corn starch
2 tsp. – Ground cinnamon
1/2 tsp. – Ground nutmeg
1/2 cup – Brown sugar
1/4 cup – Pecans, chopped
Preheat oven to 350 degrees. Mix the flour, 1/2 cup sugar, baking powder, baking soda, 1/2 tsp. salt in a large bowl. Chill in the refrigerator for several minutes. Add 1 Tbsp. butter and the shortening. Cut in the butter and shortening using a pastry cutter or food processor until the dry ingredients look like corn meal.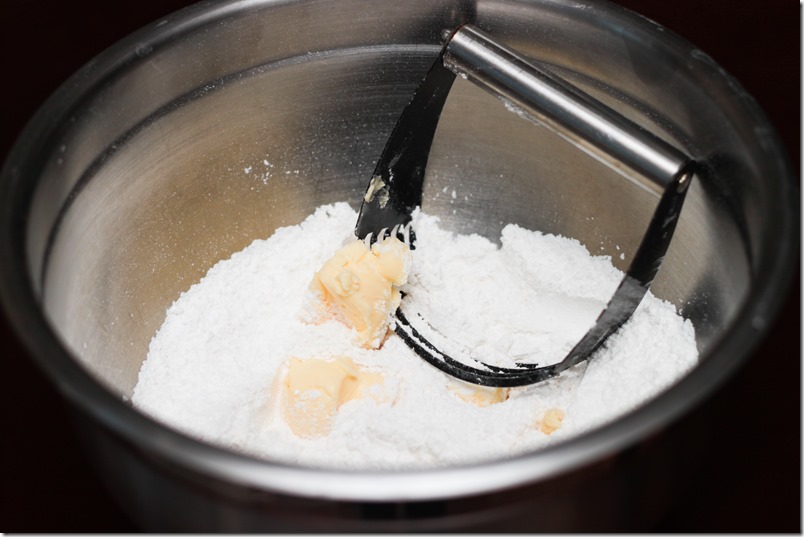 In a large deep backing dish add the berries, corn starch, remaining sugar, remaining salt, cinnamon, and nutmeg. Stir well. Chop the remaining butter and stir into the mixture.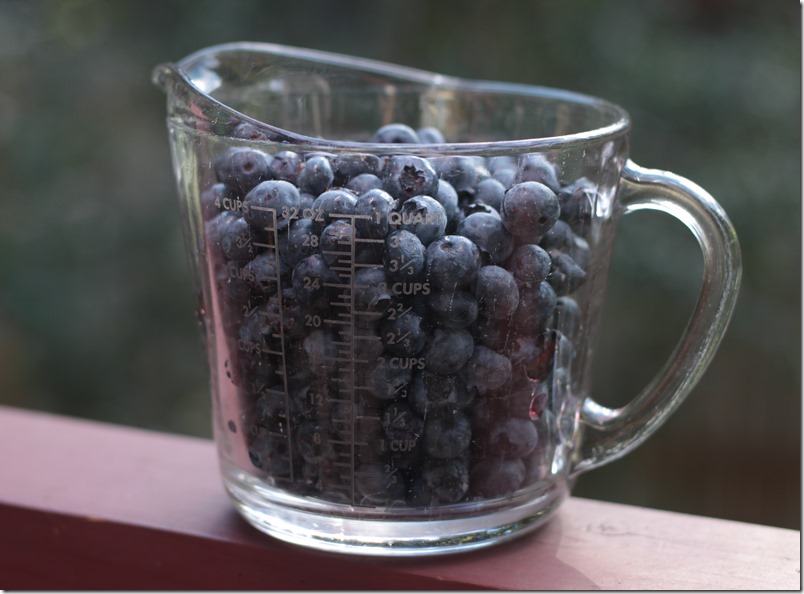 In a small bowl lightly whisk the buttermilk, egg, and vanilla. Add to the dry ingredients and stir lightly, just until incorporated. Pour over the berry mixture. Top with the brown sugar and pecans.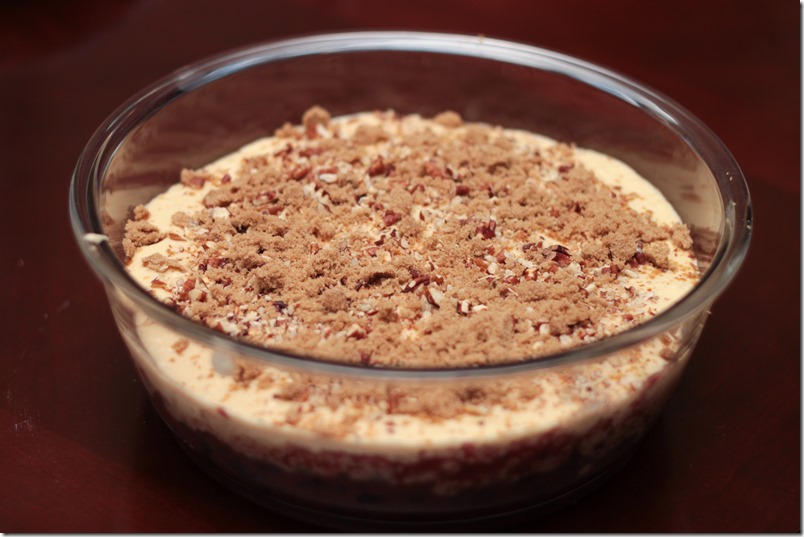 Bake for about 30 minutes or until an inserted toothpick comes out clean. Serve with whipped cream or vanilla ice cream.