I love Thai food! It's one of the few types of food where I love both the original, authentic cuisine and the Westernized fusions as well. It all tastes good. The thing that is great about southeast Asian cooking is that it always has elements from all five tastes (salty, sweet, bitter, sour, umami) and it's done with fresh and usually light ingredients. This recipe came about by taking my favorite satay recipe mixing it with my favorite Bahn Mi recipe, and removing the bread. It makes for a tasty light meal that is quick to prepare and delicious! I made it recently for dinner and all of my kids ate every bite and then licked their plates clean (and then were given the stink-eye from their mother for licking their plates).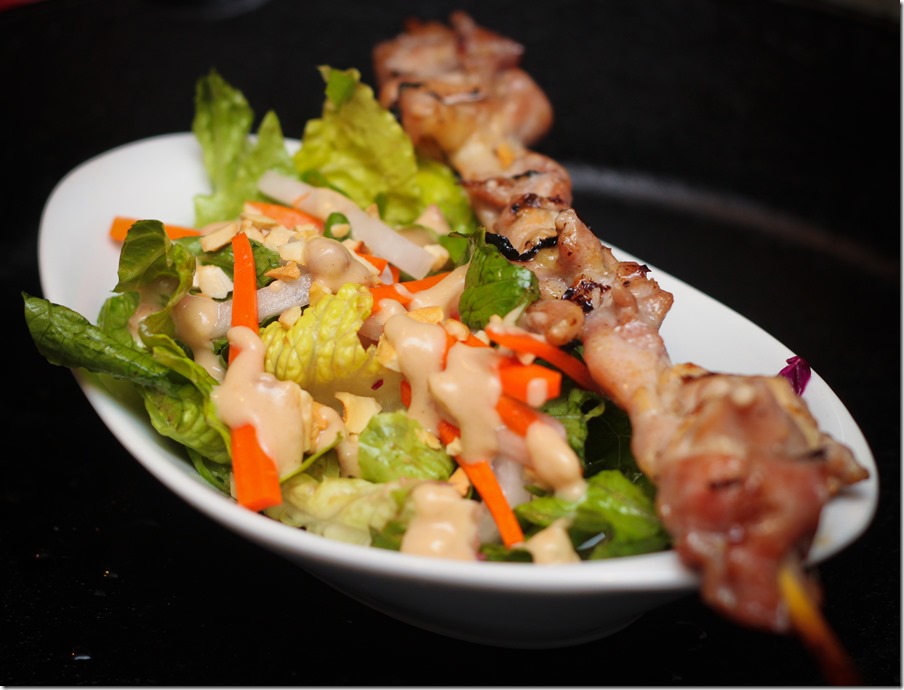 Chicken Satay Salad
1 batch – Chicken satays (recipe below)
1 batch – Peanut satay sauce (recipe below)
1 cup – Vietnamese daikon and carrot pickle (recipe below)
2 heads – Romaine lettuce, coarsely torn
1/4 head – Purple cabbage, finely shredded
1 bunch – Fresh cilantro, minced
1 bunch – Fresh scallions, finely chopped
2 – Limes, quartered
1/2 cup – Roasted salted cashews, chopped
Assemble the salad by tossing the lettuce, cabbage, scallions, and cilantro in a large bowl. In individual salad bowls place a large serving of the lettuce mixture (about 2 cups). Squeeze a quarter of lime over each bowl and top with cashews. Drizzle with room temperature satay sauce. Serve with a single satay on top of each.
Chicken Satays
2 lbs. – Chicken thighs, boneless, skinless
1/4 cup – Fish sauce
1/4 cup – Brown sugar
2 tsp. – Fresh ginger, minced
2 cloves – Fresh garlic, minced
3 Tbsp. – Peanut oil
bamboo sticks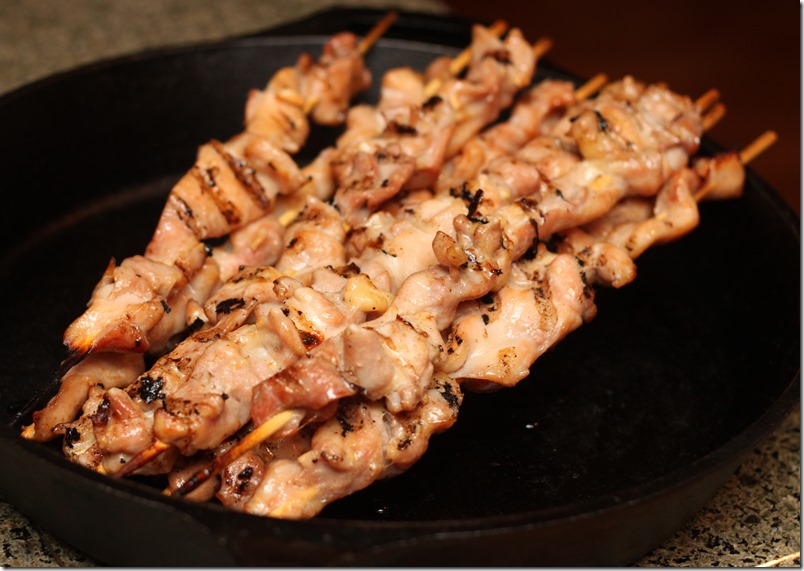 Soak the bamboo sticks in water. Slice the chicken into thin (1 cm. thick) strips. Mix remaining ingredients and add chicken to it in a small bowl. Let marinade for 30 minutes to 2 hours. Thread the strips of chicken, which usually works out to about 3 pieces per stick, onto the bamboo sticks. Stretch the chicken tightly across the sticks.
Grill on high heat for 10-15 minutes, turning once, until the chicken is fully cooked and slightly caramelized on the grill marks.
Peanut Satay Sauce
1 13.5 ounce can – Coconut milk
1 Tbsp. – Red curry paste
3/4 cup – Fresh creamy (or chunky) peanut butter
1 tsp. – Fish sauce
3/4 cup – Sugar
2 Tbsp. – Vinegar
1/2 cup – Water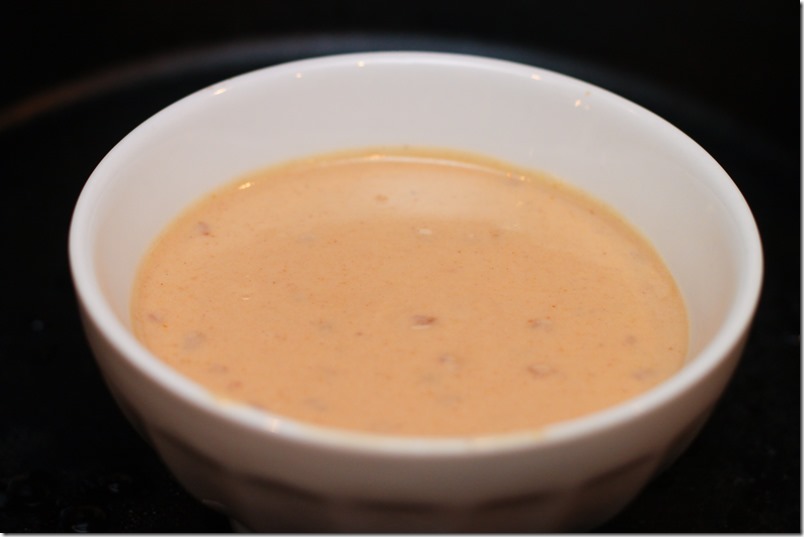 Add all ingredients into a small, heavy bottomed pot and bring to a gentle boil. Stir constantly. Continue to simmer over medium-low heat for 3-5 minutes or until slightly thickened. Add more salt and sugar to taste. Let cool to warm.
Vietnamese Daikon and Carrot Pickle
1 lb. – Daikon, julienned
1 lb. – Carrots, julienned
1/4 cup – Kosher salt
1/4 cup – Sugar
1/4 cup – water
1/4 cup – vinegar
Heat water to a light simmer, remove from heat and add the vinegar, sugar, and salt. Stir until dissolved. Let cool slightly then add the daikon and carrots. Cover and chill in the refrigerator for several hours or overnight. These are good on this salad and others, as well as on sandwiches, and as garnishes to other Southeast Asian dishes. Enjoy!