Note: I prepped this post back in the end of summer when the "wild" blackberries that grow all over Western Washington were ripe…then forgot to post it!
I love pie, in case you haven't noticed. I live in the Seattle, Washington area and a non-indigenousness variety of blackberry grows wild here EVERYWHERE! They grow thick on the side of every trail, the freeway, my backyard, etc. I regularly ride on a popular bike trail in the area to get to work and see the people whose job it is to cut back the aggressive blackberry bramble that tries to cover the trail each year. It really is a nuisance for most of the year…except during mid-August when the blackberries ripen. Then, for a few weeks, it is a magical gift from Nature! The air fills with the musky sweet scent of ripened blackberries and they are free for the picking. I make it a point to gather as much as I can each year to make jams, cobblers, and pie!
Blackberry Pie
1 – Moonlit Kitchen pie crust recipe (http://www.moonlitkitchen.com/?p=405)
6 cups – Fresh blackberries
1 cup – Sugar
1 Tbsp. – Lemon juice
2 tsp. – Cinnamon
1 tsp. – Kosher salt
2 Tbsp. – Corn starch
3 Tbsp. – Butter, chilled
1 – Egg
Cinnamon and Sugar for sprinkling
Preheat oven to 450 degrees.
Gently mix the blackberries, sugar, lemon juice, cinnamon, salt, and starch in a large bowl. Divide the crust dough in half, roll out, and place on the bottom of a pie dish. Fill with berry mixture. Top with cubed bits of butter. Roll out the remaining crust and cut into strips. Be careful not to over work. Lay strips across the top of the pie as seen below.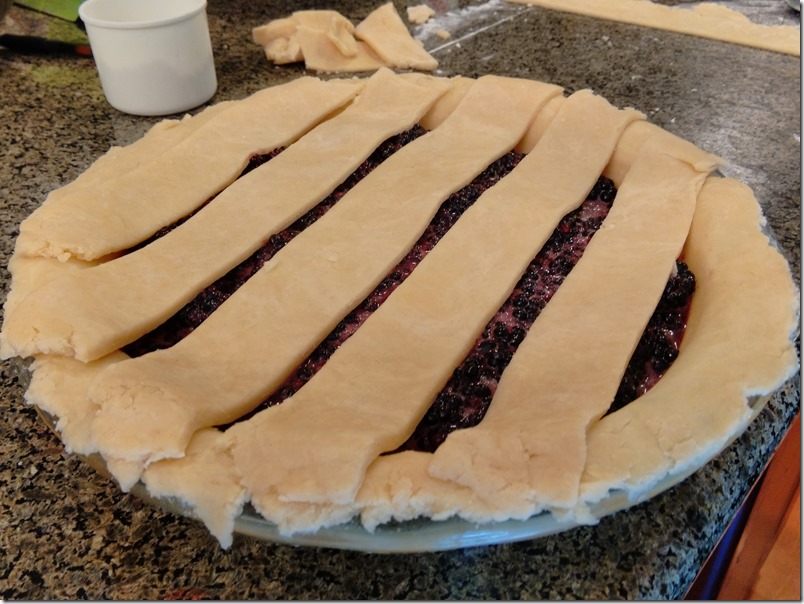 Interleave strips to make a lattice work on the top.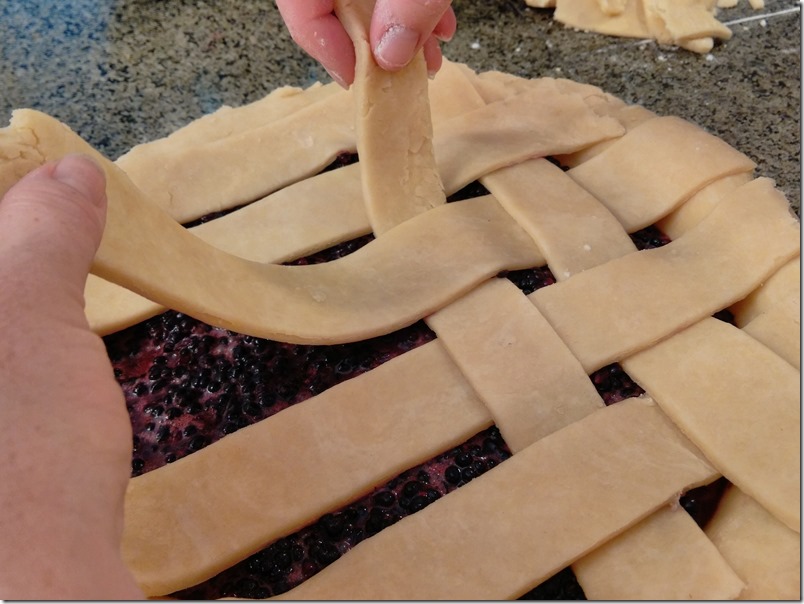 Using your fingers, or the end of a butter knife, pinch the edges of the pie to seal the crust.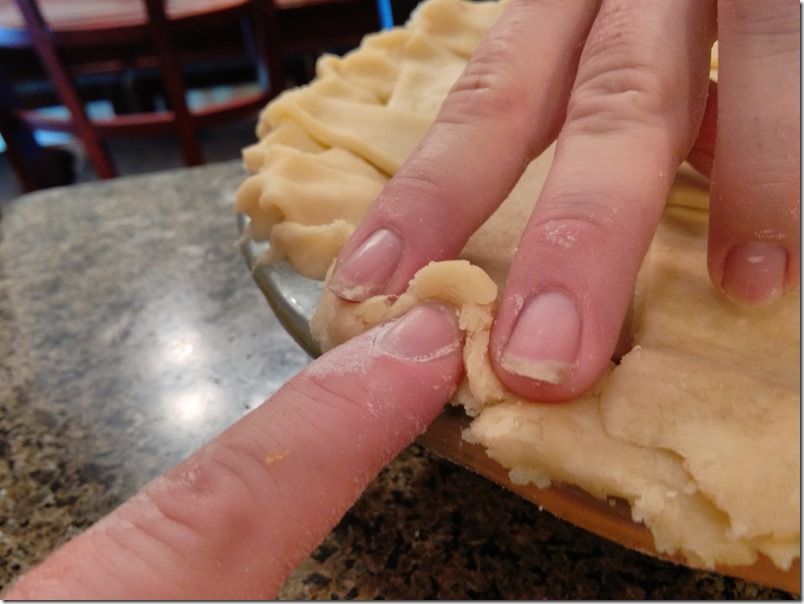 Make a simple egg wash by cracking the egg into a cup and whisking until smooth. Coat the top of the pie crust with egg wash using a pastry brush. Sprinkle generously with cinnamon and sugar.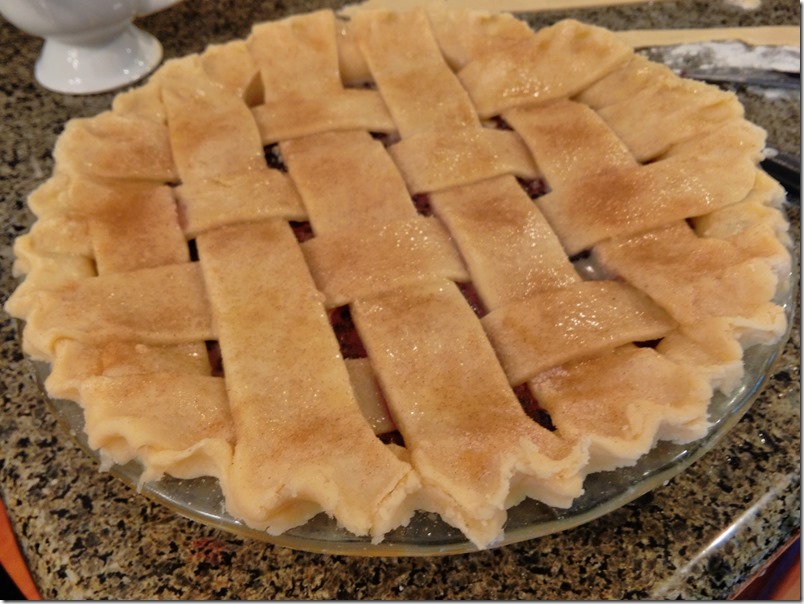 Place a baking sheet on a rack below the pie in the oven (fruit pies tend to drip and make a mess) and bake for 15 minutes then reduce the temperature to 350 degrees and bake for 45 minutes or until the crust is golden brown and the filling is bubbling. Let cool slightly before eating.