Sorry for the long stretch between posts, I've been busy prepping this year's Mother's day dinner.  It was a big success and a ton of fun (and a tad bit tiring).  I plan on writing a separate post for the recipe of each course, but here is a post with a pic from each course and from the event itself.
I need to make a huge call out to Brian, who took all of these photos for me.  I think he did a great job.  We tried to theme the decor (invites, menus, placemats, food, etc) to all match and I think he did a fabulous job of capturing that.
Enjoy!
Pre-Dinner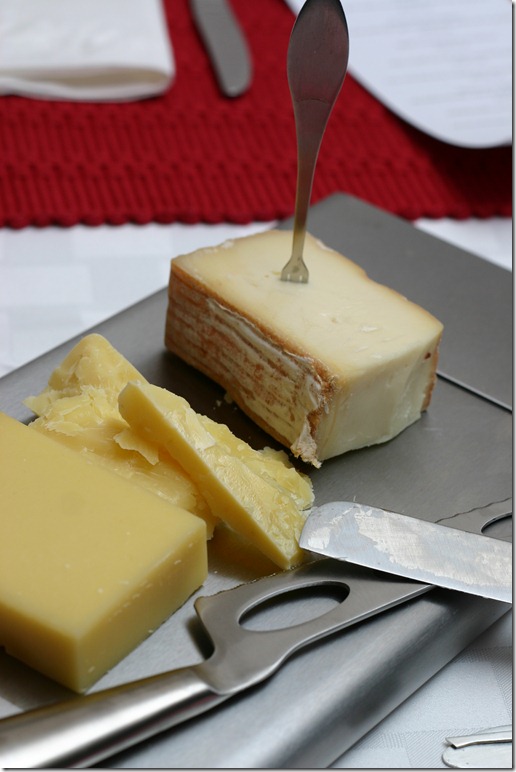 Everyone arrived to a selection gougeres and cheese to "snack on" while I finished the final arrangements for dinner.  The three cheeses were: Gruyere, homemade aged cheddar, and Reblochon.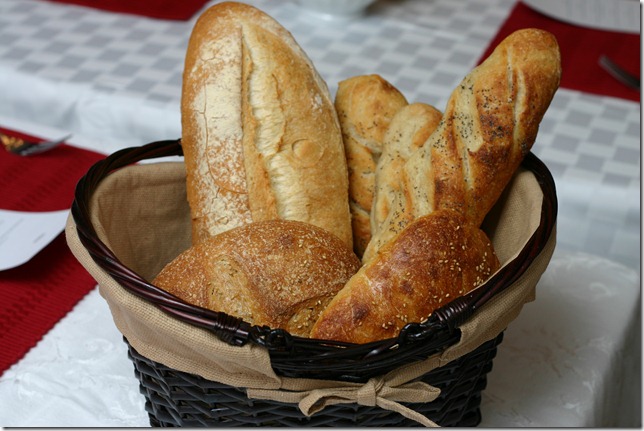 Also, we had placed out a basket of breads which were still warm (minus one betard from a local french bakery).  The sour dough baguettes were the hit of the night.
Each person had a small dish with homemade cultured butter (seen here sprinkled with Hawaiian sea salt) and a menu.
1st Course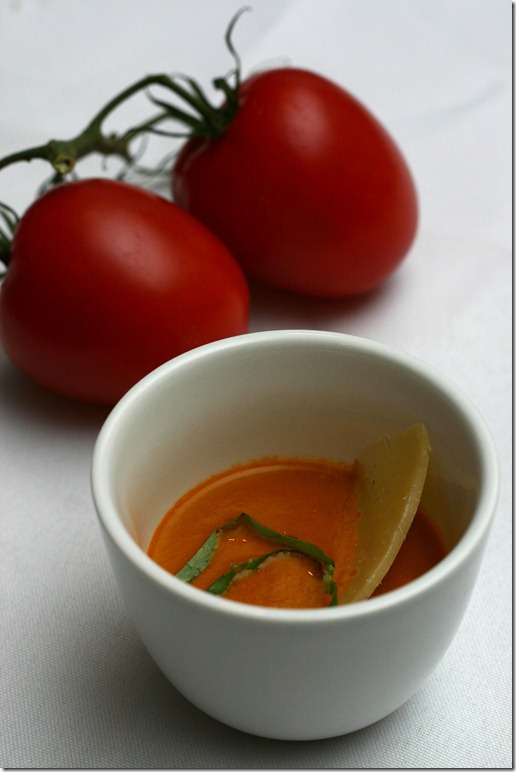 The amuse bouche ended up having some trouble, it was a tomato basil bisque that was originally going to look something like this, we had tried it in our test run and it had worked great but it did not work this time.  In the end I placed a tasting in a small cup with some fresh parma.
2nd Course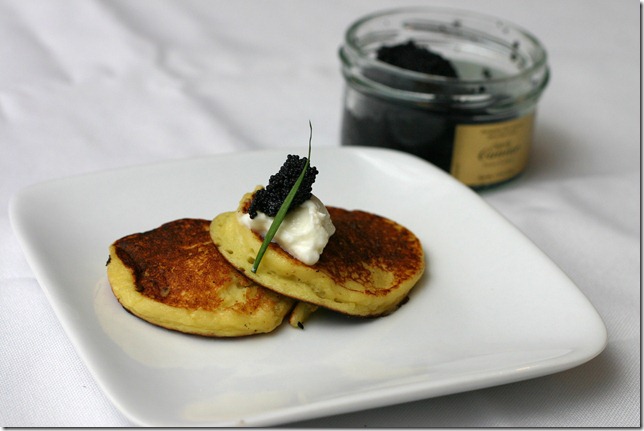 Blini with creme fraiche and Capelin caviar
3rd Course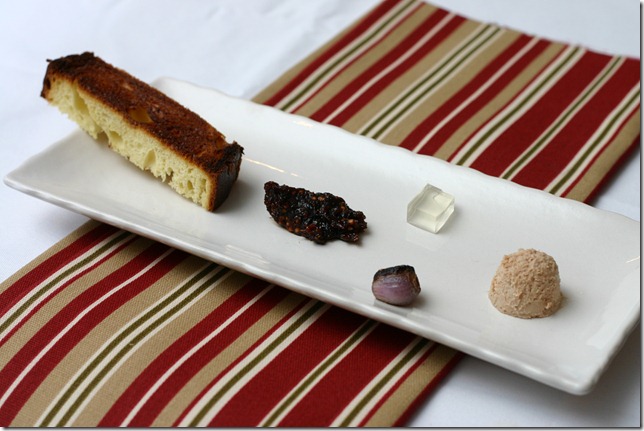 Foie Gras mousse, fig and rainier cherry mostarda, bitter aromatic gelee, caramelized pearl onion, and toasted brioche
4th Course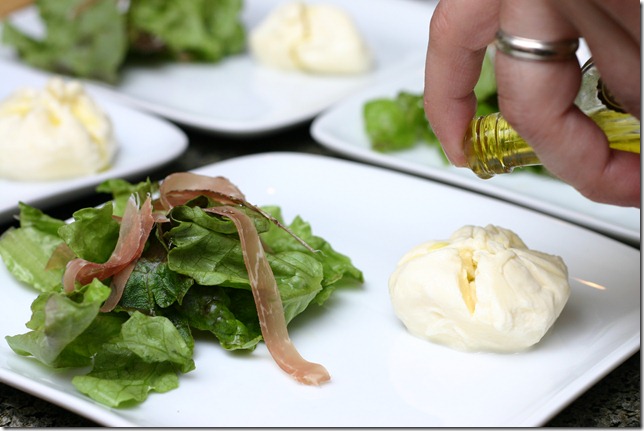 Homemade burrata cheese, truffle oil, Serrano ham, greens, and balsamic reduction (not shown)
5th Course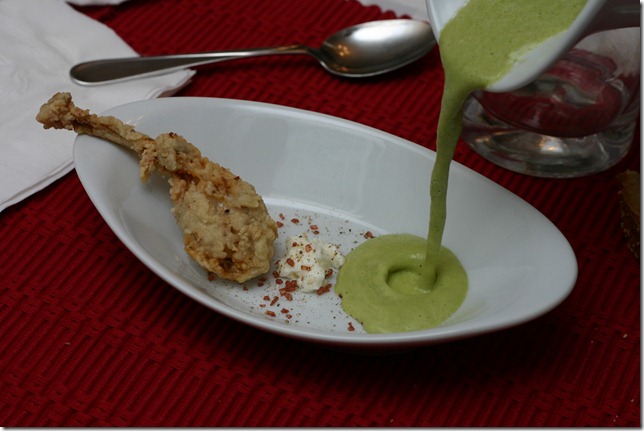 Cuisses de grenouilles (frog's legs) with young garlic soup
6th Course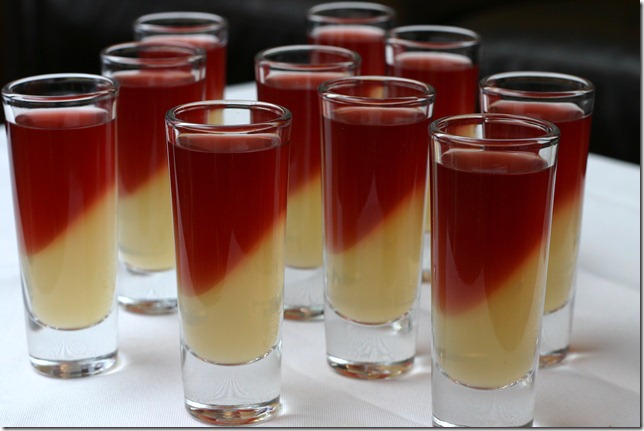 Dandelion and Hibiscus Gelees
7th Course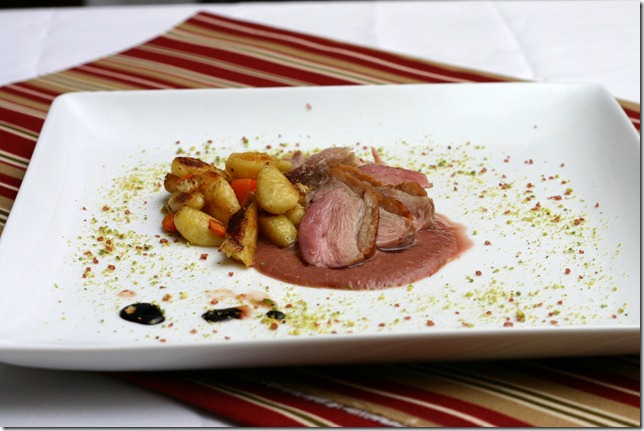 Seared duck breast, duck confit, gnocchis, and a balsamic raspberry jus
8th Course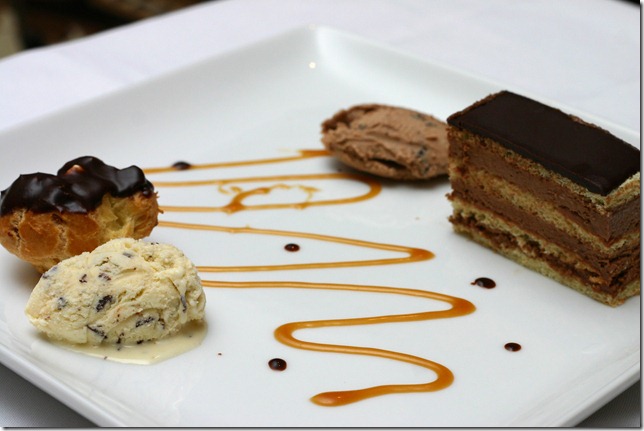 Gianduja (chocolate hazelnut) torte and gelato, Bacon salted caramel cream puff and gelato
9th Course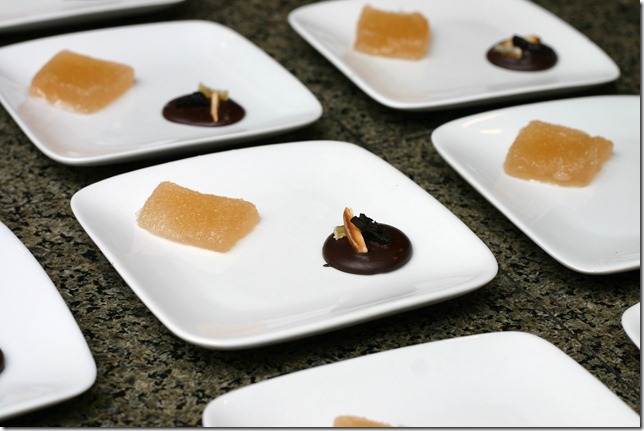 Pear pate de fruit and Mignardises
Parting Gift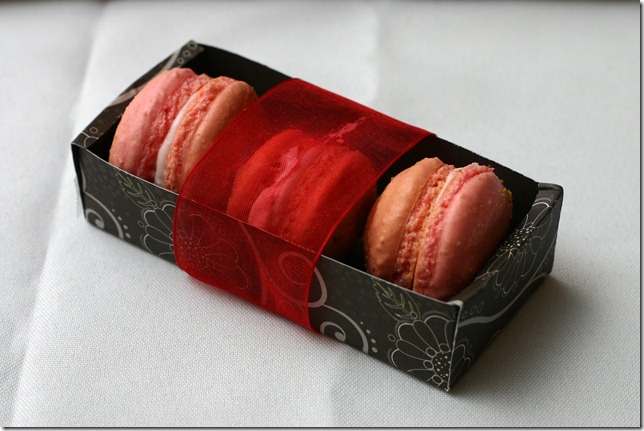 We sent everyone home with a little box of strawberry pistachio macarons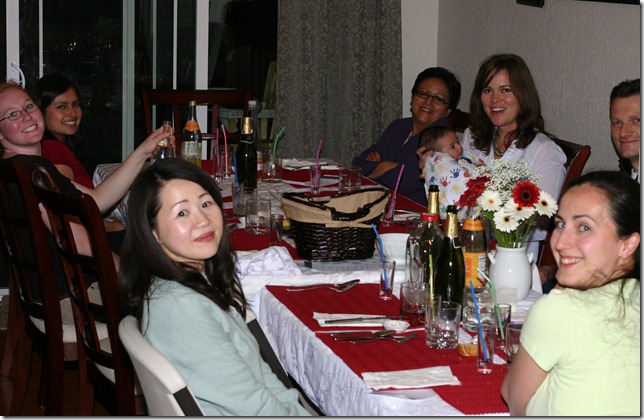 And here we end with a quick shot of some of our full, happy guests.  Thanks everyone for a great evening!