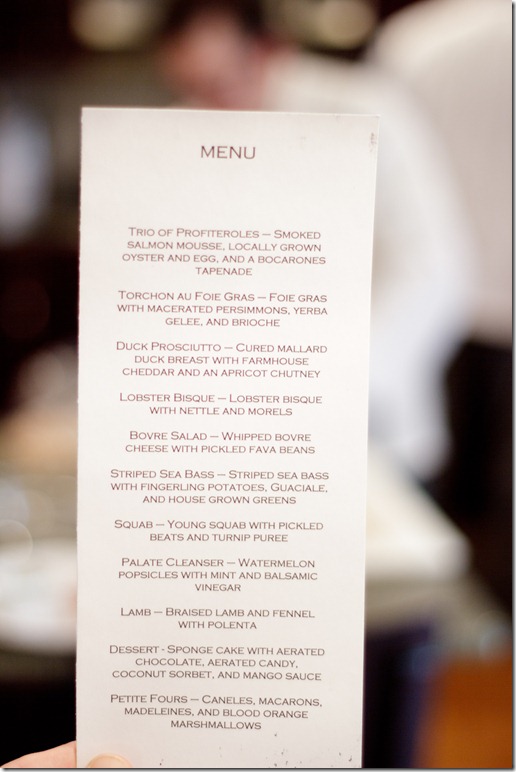 This year's Mother's day dinner was a lot of fun. I did 11 courses this year. I focused a lot more on ingredients and less on plating and extravagance. You'll probably notice that if you compare this year's photos with last year's, but we had a ton of fun and ate some great food.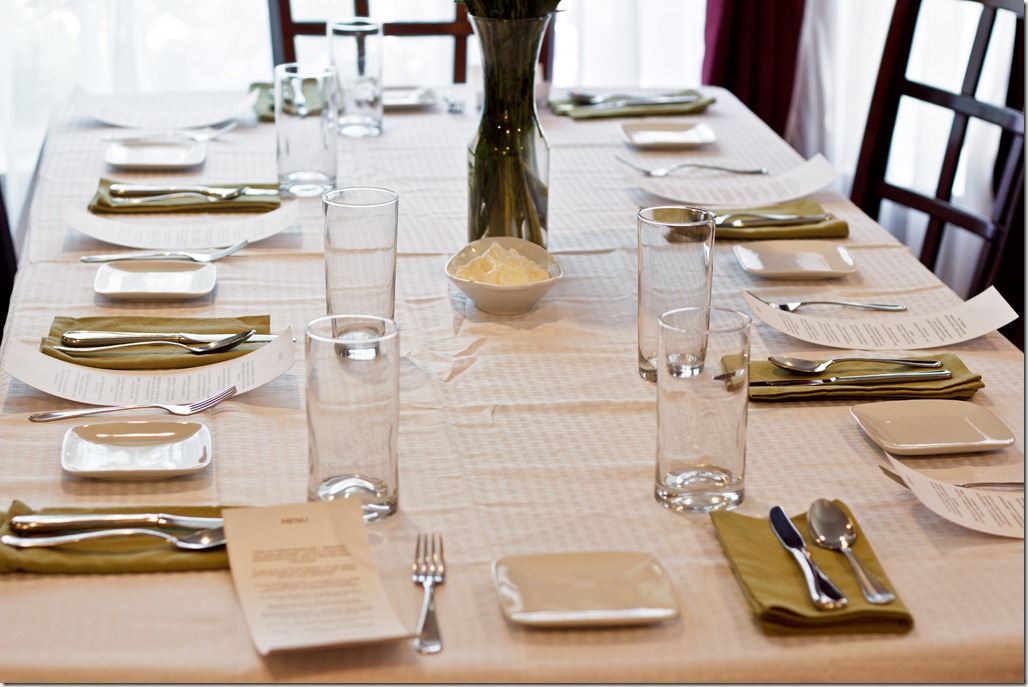 Trio of Profiteroles
Smoked salmon mousse, locally grown oyster and egg, and a bocarones tapenade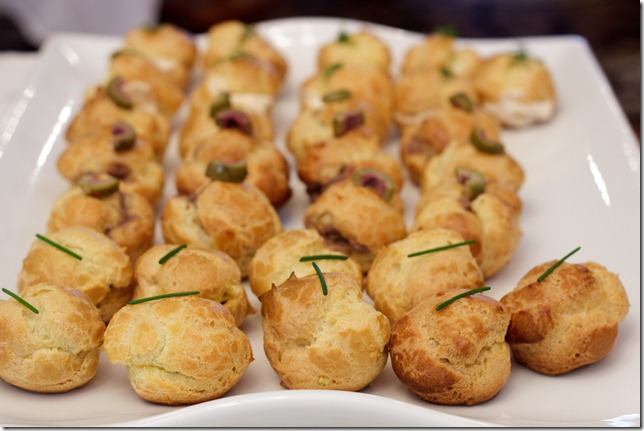 This was probably the weakest course of the night. The salmon mousse ended up a little runny but was the best tasting of the three. The eggs were fresh from my chickens and the oysters were from Penn cove, a local oyster farm. The bocarones (Spanish oil packed anchovies) with a medley of Spanish olives were also nice and briny. Several of the courses for this dinner had a briny profile which was fun and interesting. A big thanks goes out to all who helped with this night!
Torchon au Foie Gras
Foie gras with macerated persimmons and papaya, yerba gelee, and brioche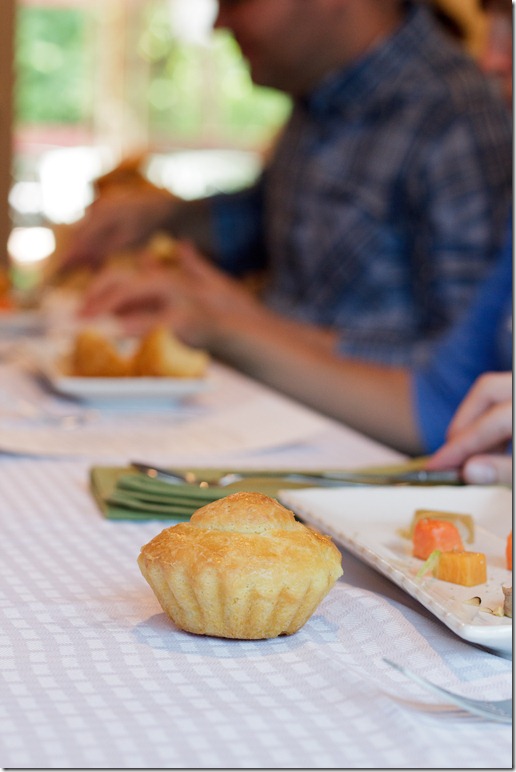 The foie gras in this course was executed very well but the kitchen was a bit too hot and so the plating was a little soft. Also, when I noticed that the liver was getting too warm, I had already plated it so I had to rush the rest of the items on the plate. Go here for a better example of how to plate this dish.
Duck Prosciutto
Home cured mallard duck breast with farmhouse cheddar and an apricot chutney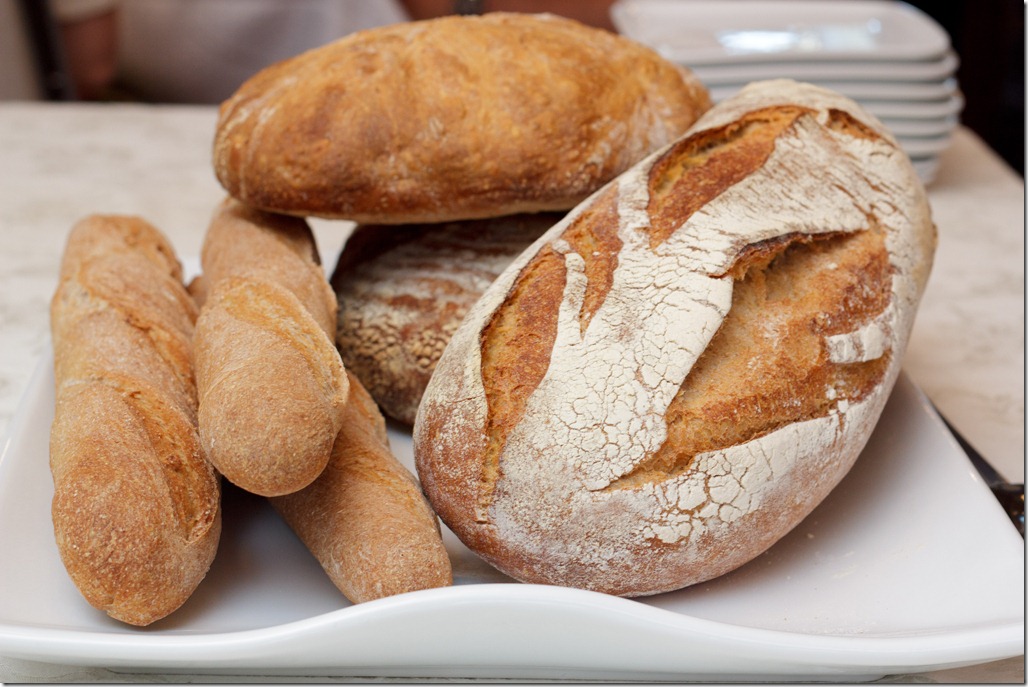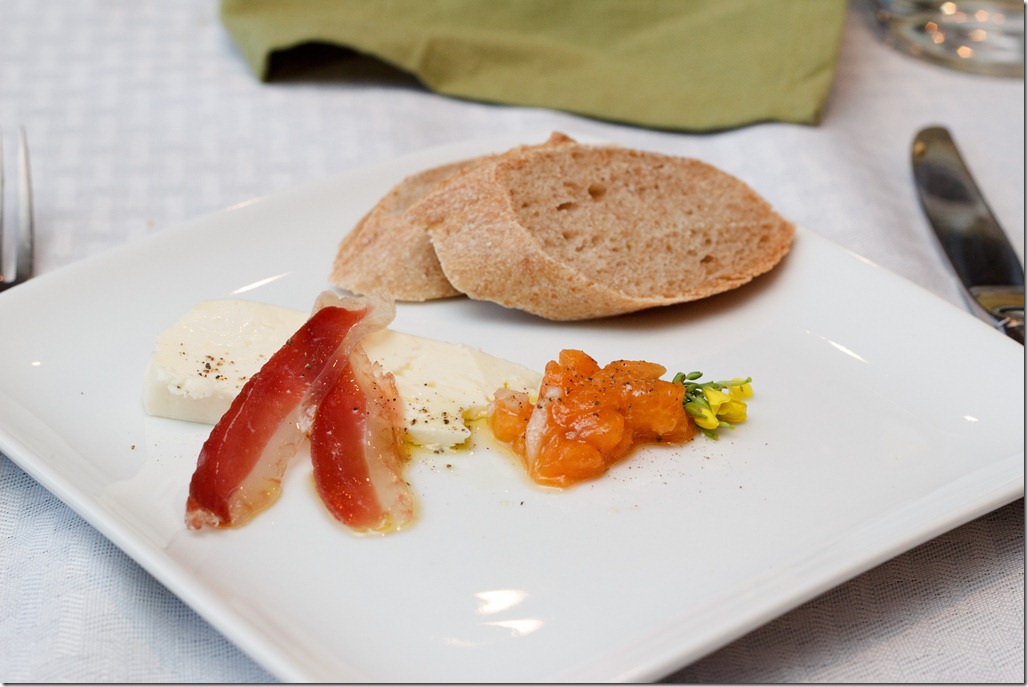 This was one of my favorite courses. I cured the duck breasts for 1 month. It came out sweet, salty, and a hint smoky. The cheddar was also homemade. I used raw jersey milk from Dungeness Farm. I actually used the natural microbes in the milk as the source culture. The apricot chutney balanced well with the sweet creamy tanginess of the cheese and the earthiness of the duck. This is also when I brought out the tray of freshly baked breads.
Lobster Bisque
 Lobster bisque with nettle and maitake mushrooms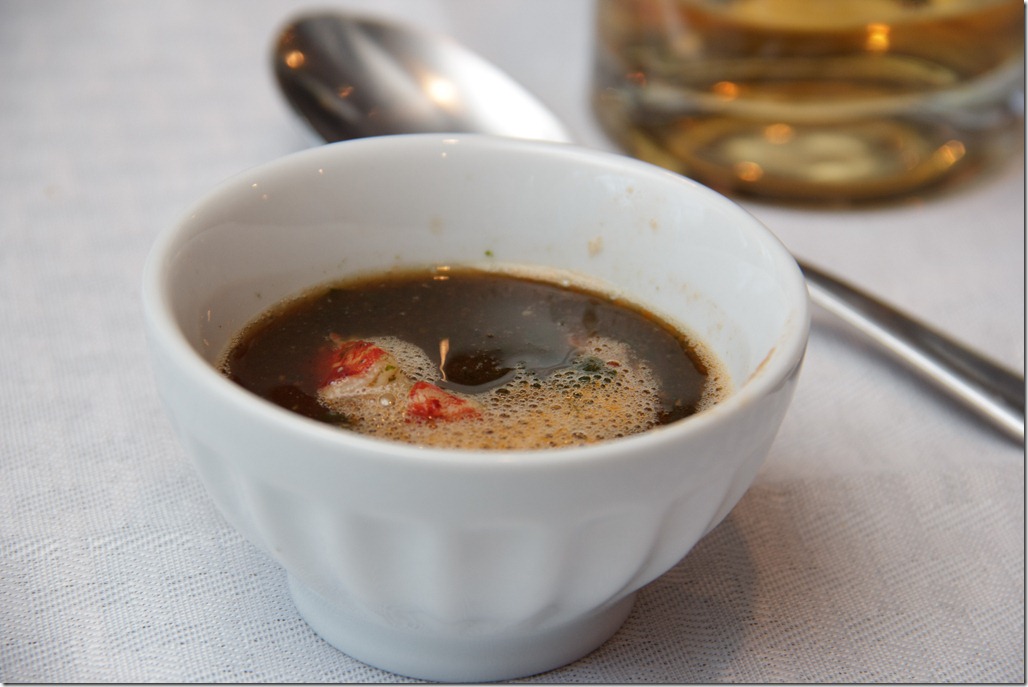 This was a favorite of many of my guests. The bisque (tomato based, not cream) started as a 5 gallon stock pot of roasted crab and lobster shells and ended up as about 4 cups worth. It was rich, briny, but not overpowering (in my opinion). I then poached the lobster and maitake mushrooms in butter and served the bisque with a small dollop of nettle paste and some lobster brine foam. It was the taste of the sea.
Bovre Salad
Whipped bovre cheese with pickled fava beans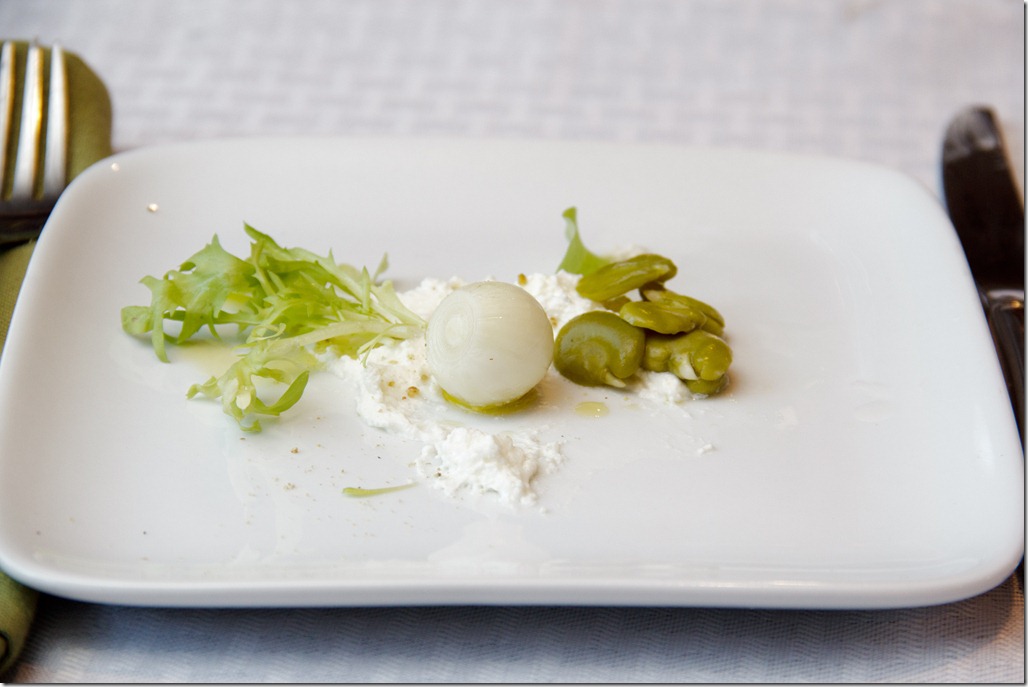 This course also offered another homemade cheese, along with some fresh pickled fava beans (I can't believe I found some!) and mesclun from my garden. It was a light, tangy salad that reflected spring.
Striped Sea Bass
Striped sea bass with fingerling potatoes, Guanciale, and greens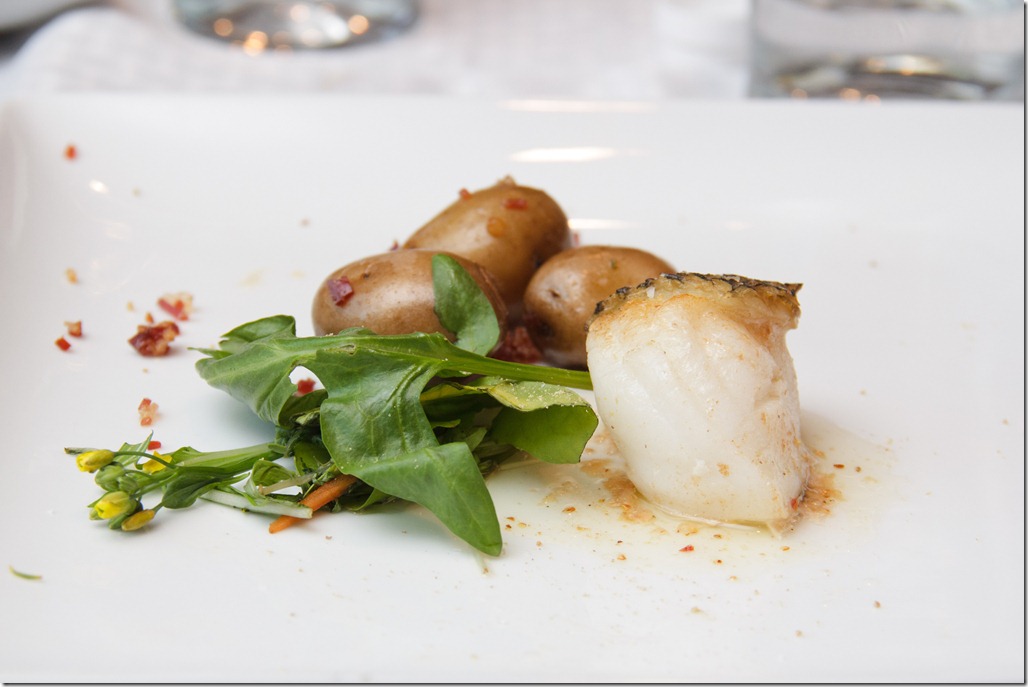 The bass was sautéed so that the skin was crispy like a cracker, the fish light and buttery. The potatoes were smoked then roasted with Guanciale. It was served with a light lemon caper sauce and greens from the garden.
Smoked Saddle of Squab
Young squab with pickled beats and turnip puree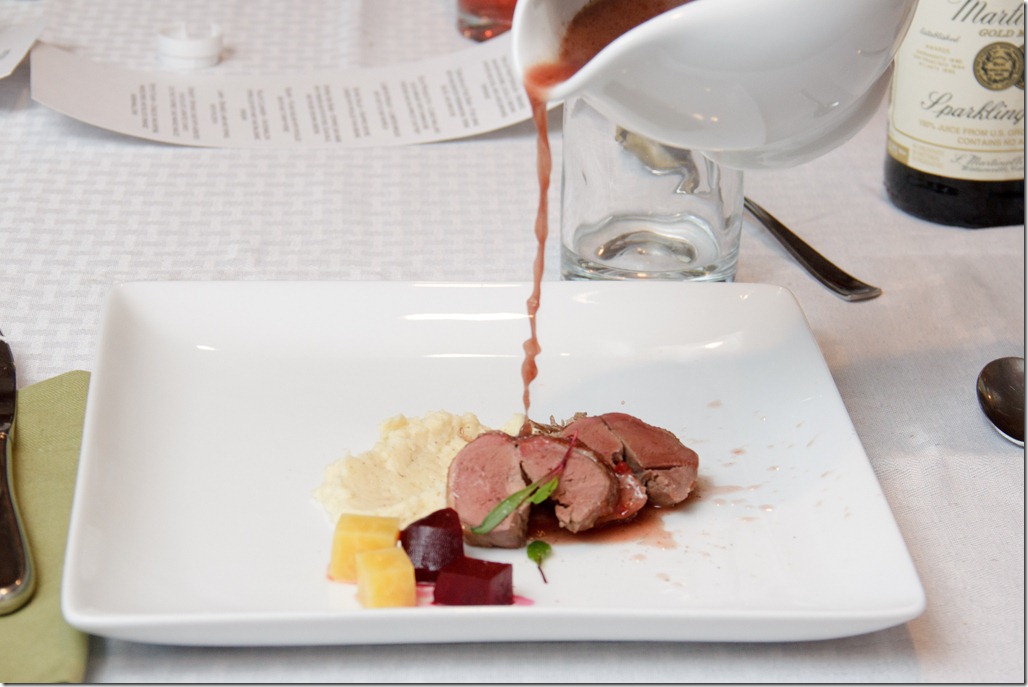 Young saddle of squab, smoked, poached, then seared. Served with packed leg meat, pickled red and gold beats, a turnip puree, and fresh picked beet micro greens. Served table side with a squab stock and chardonnay reduction. 
Palate Cleanser
Watermelon popsicles with mint and balsamic vinegar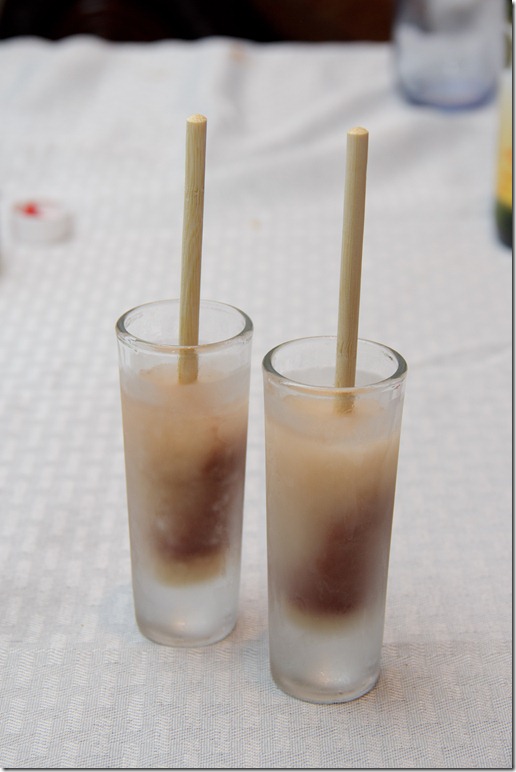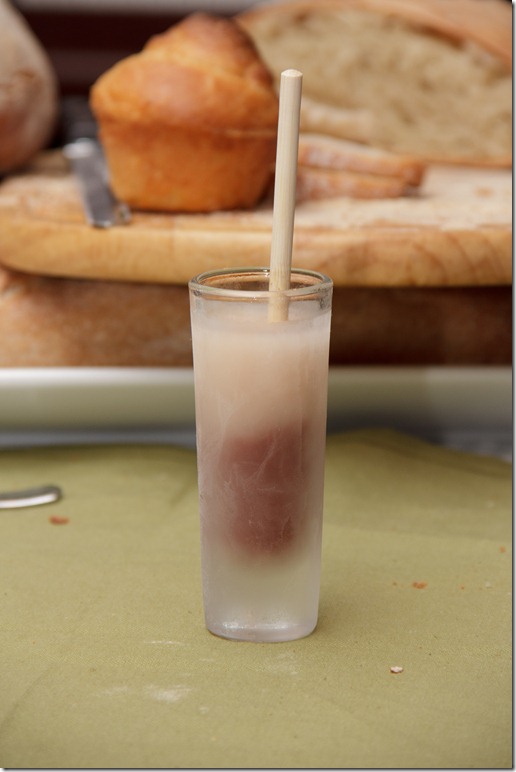 Lamb
Braised lamb and fennel with polenta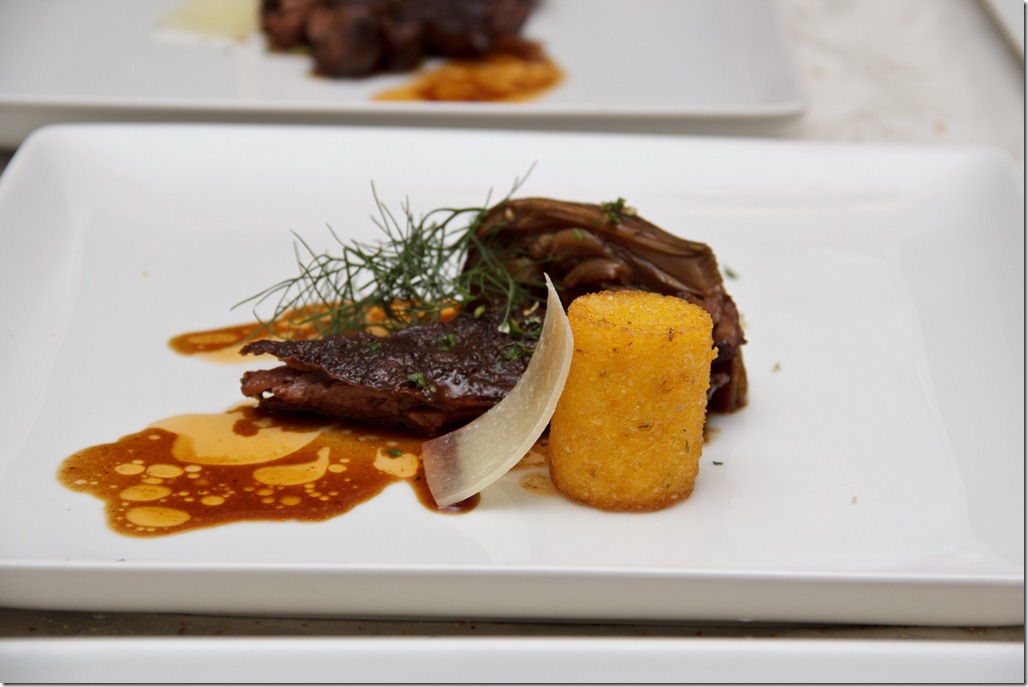 One of the easiest dishes to prepare, and a bit of a departure (being Italian rather than French styled) from the other dishes, but also rich, rustic, and earthy. Served with fried polenta and Pecorino cheese.
Dessert
Sponge cake with aerated chocolate, aerated candy, coconut sorbet, and mango curd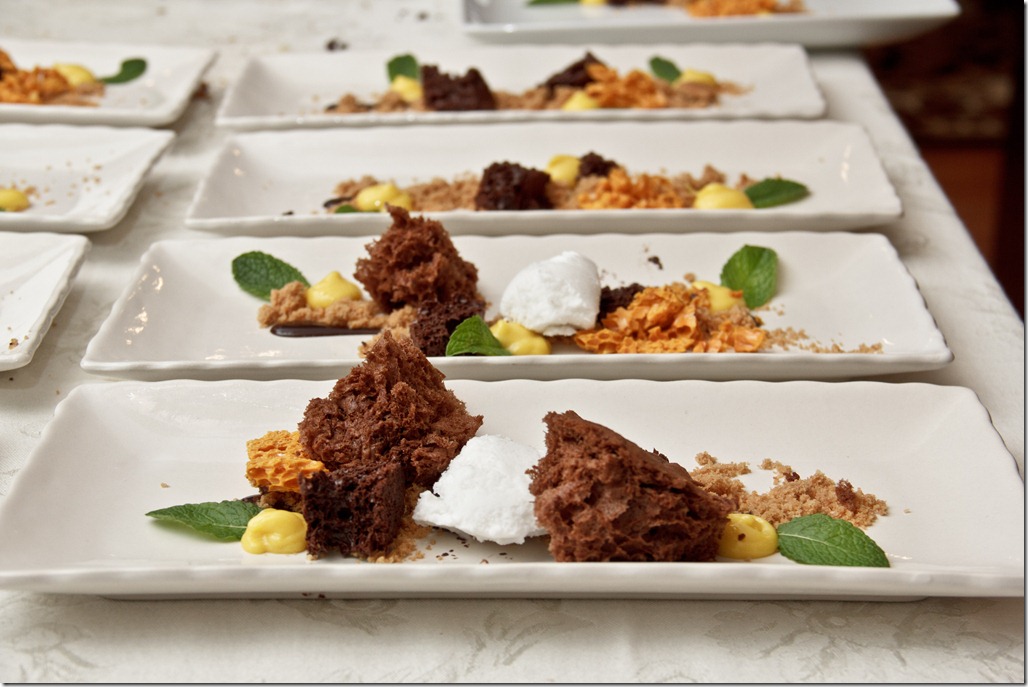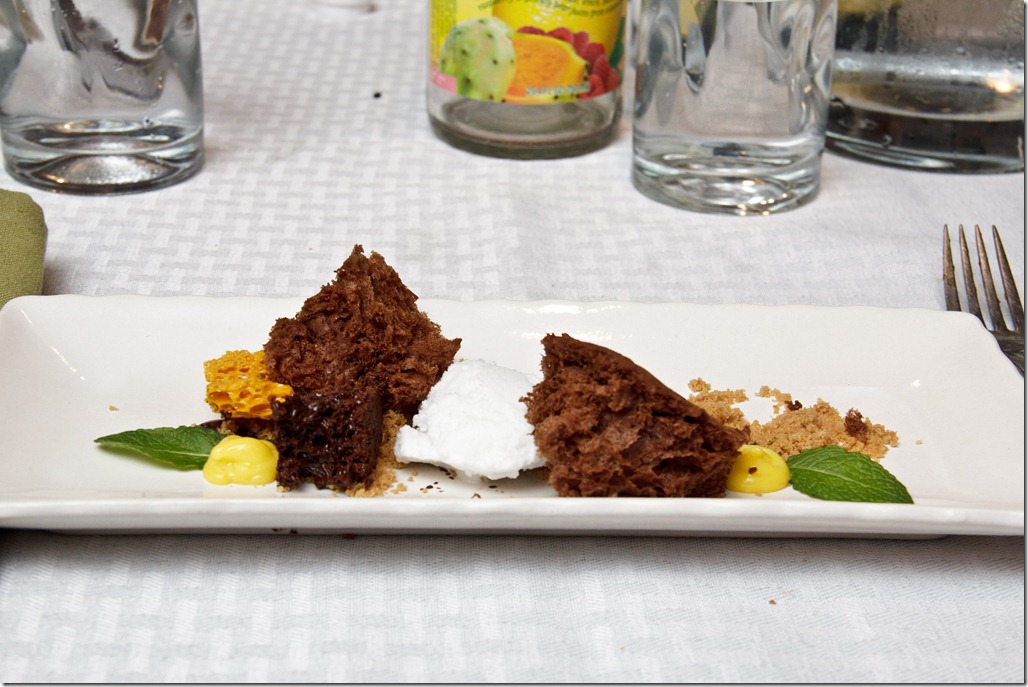 This course was playful, fun, and right out of the El Bulli playbook. The sponge cake was done using the microwave technique, the aerated chocolate done using nitrix oxide and a vacuum chamber, the aerated candy using vinegar and baking soda. Served with a coconut cookie crumb, mango curd, and coconut sorbet.
Petite Fours
Caneles, macarons, madeleines, and blood orange marshmallows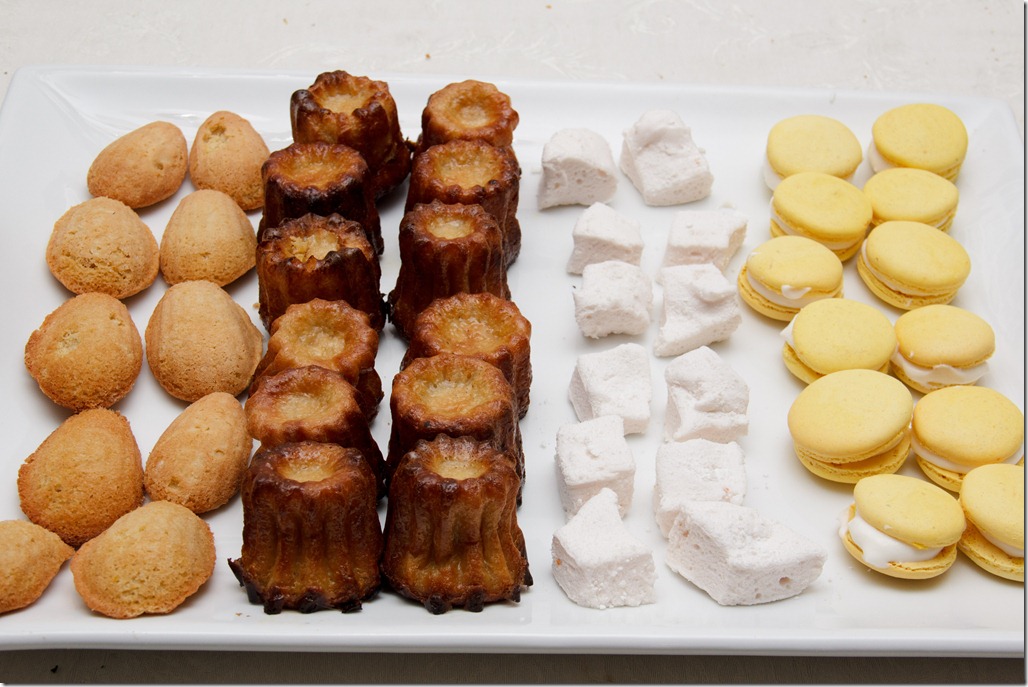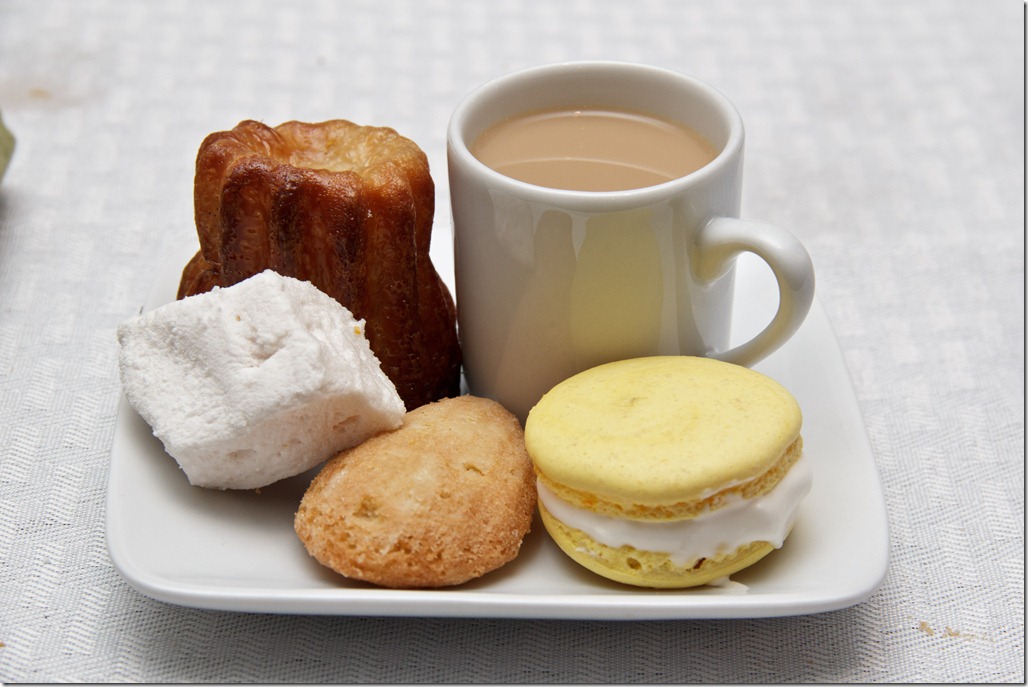 The caneles made a second appearance this year, along with lemon macarons, blood orange marshmallows, and warm madeleines. Served with a pero 'latte'.